Tesco launches own-brand software
Pile 'em high, sell 'em cheap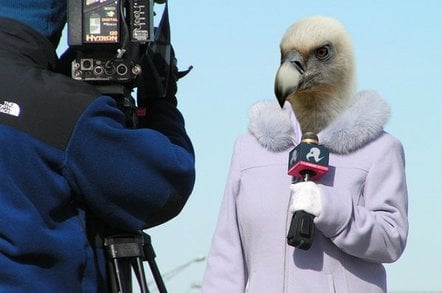 First there was the computers for schools scheme, now Tesco is releasing software for all.
The grocery giant is releasing its own line of software at budget prices that will see it go head to head with Microsoft. Tesco supermarkets in Britain and Ireland will offer six packages including office software, security systems, a photo editing tool and a CD/DVD burning tool. Each title will cost less that &pound:20 (€29.54) each. This is considerably less than packages such as Microsoft Office which can cost up to €440.
Tesco estimate the UK software market is currently worth £8.5bn. The company will initially launch its range of software titles in 100 stores by the end of the month with a further rollout across Britain over the next 12 months. There are plans to launch the products in Ireland however a spokesman for the company told ENN that there is no rollout date as yet.
The news comes ahead of Tesco's announcement of their half-year profits. The six month figure is expected to exceed STG1 billion for the first time, just four years after the company posted an annual profit of £1bn for the first time.
Tesco's software titles have been developed by Cambridge based software distributor Formjet. The company's products include Ability Office, a software package which includes word processing, spreadsheet and photo editing applications, and Panda antivirus software. Tesco's spokesman confirmed that the products would be compatible with other titles such as Microsoft Office.
"With more people working from home and schools encouraging greater use of IT the demand for home computing equipment is bigger than ever. Customers can now access a wide range of good quality computer hardware at amazing prices but when it comes to software there is little choice and prices are high," said Tesco buyer Daniel Cook.
"Our new range of software changes this, bringing choice and value to the market that has offered little of either for too long. Whether running a home office or helping the kids with homework Tesco Software can help," said Cook.
The new software line is the latest in a series of non-grocery related moves made by the retailer. Last month Tesco launched the first phase of a home shopping service with 100 offering for a range of 8,000 items including sofas, golf clubs and cameras. The company already offers a personal finance service.
The company's move into areas not traditionally associated with supermarkets has seen the firm strengthen its grip as Britain's largest retailer. Figures published last month by TNS Worldpanel showed the company had a 31.4 per cent share of the grocery market with nearest rival Asda on 16.4 per cent followed by Sainsbury's on 15.9 percent. The company intends to expand into the American market, challenging Asda's parent Wal-Mart, with a £250m investment in 100 stores.
Copyright © 2006, ENN
Sponsored: Minds Mastering Machines - Call for papers now open