Microsoft Zune, Apple iPod go head-to-head on web
Blogger posts side-by-side snaps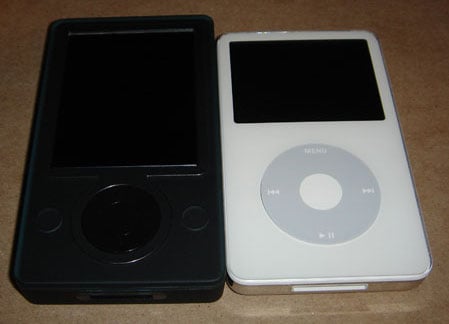 Microsoft's Zune music player doesn't ship in the US until 14 November, but the gadget has already begun appearing in public - and being compared directly to Apple's latest '5.5G' video iPod. One blogger, Jake Ludington, has even posted a set of snaps of the two gadgets side by side.
It's clear from Jake's pics - there are plenty more besides these on his website - that Zune's quite a bit bulkier than the Apple device, though it doesn't weigh as much, Jake notes. That said, the iPod has a larger hard drive, and doesn't need space for a Wi-Fi antenna. Still, the Microsoft machine also benefits from a bigger, 3in display. ®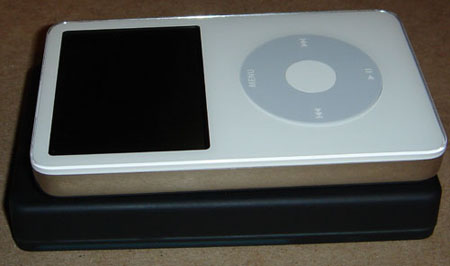 Related review
Sponsored: Are DLP and DTP still an issue?