UK's superfast Uni network hobbled by Aberdeen collapse
Damnit, JANET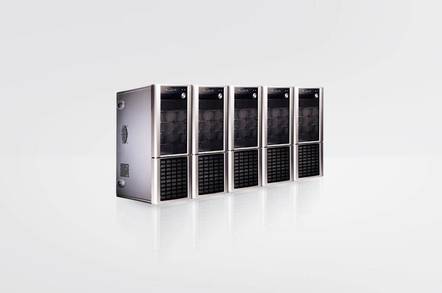 Updated A mysterious equipment failure has crippled part of the UK's superfast educational network JANET (Joint Academic Network).
Throughout the day, reports trickled in to The Register of readers unable to access JANET. Status charts provided by JANET show that systems scattered throughout the UK were restarted today in an apparent attempt to deal with the problems. As of yet, however, JANET has not updated its official network status page to reflect a "major outage."
Customer service representatives have been informed of two problems that could be affecting the academic network. Aberdeen City Council reported that its network has been down since Saturday. "They need access to Aberdeen University as they have detected a problem with their equipment there," the council told customer service, according to a report seen by El Reg.
Coleg Harlech also faced off against a fire over the weekend in the room next door to their communications centers. As a result, a wide variety of networking gear has been switched off. The site has been down since Sunday.
All told, JANET outages are rare with former users telling us they went four years at Uni without a single cock-up. The network provides UK universities with an exclusive, speedy network that taps directly into the telecommunications infrastructure.
Charts, however, show that 40 out of 41 backbone nodes at Aberdeen failed in recent days with all of the external nodes collapsing as well. Beyond that, one chart shows every node being down as of 16:09 on Monday. [Screen grab available here.]
In addition, sites Belfast, Dublin, Glasgow, Dundee, and Inverness appear to have been restarted today.
We've yet to receive official word on the cause of the problems or their scope. ®
Update
All seems hunky dory with JANET now. One source tells us the problems were caused by rats chewing through a cable in the Aberdeen Metropolitan Area Network, which has been sorted by THUS engineers.
Sponsored: Learn how to transform your data into a strategic asset for your business by using the cloud to accelerate innovation with NetApp