Juniper grows secure branch boxes
Changing the risk model for remote offices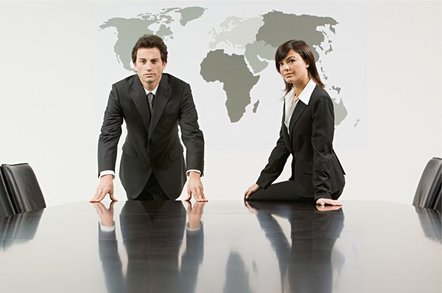 Juniper Networks says its latest secure services gateway (SSG) boxes may look like grown-up home routers, but are actually secure hubs for small branch offices.
They resemble home routers in that they have several wired Ethernet ports each, Wi-Fi options and WAN connectivity. But the big difference is that they also include enterprise-class security features, said Anton Grashion, Juniper's EMEA security strategist.
That means a proper NetScreen-derived firewall with VPN and intrusion prevention system capabilities, he said, plus software from SurfControl for web filtering, Kaspersky Labs for anti-virus and anti-spyware, and Symantec for spam blocking. WAN options include ISDN, T1/E1, and ADSL2+.
Grashion claimed that while most of his competitors focus either on the security or the routing, Juniper does both in one box.
"All the indications we see are that branch networking is increasing, but branches are changing in shape - we are seeing huge amounts of data centre consolidation," he said.
Security in the gateway means you no longer need to backhaul your internet traffic via HQ. "That means your attitude to risk is dramatically different."
The new models fit in underneath the SSG 500 series, which is aimed at larger sites. They include the SSG 5 and SSG 20, the latter with slots to take a range of WAN modules, and the mid-sized SSG 140. Grashion said they can be differentiated by their firewall bandwidths - the 5 and 20 can secure 160Mbit/s while the 140 can handle more than 350Mbit/s.
The SSG family lacks features offered in some other vendors' unified gateway devices, such as a webserver or VoIP call manager, but Grashion said that, as a branch office tool, its focus was on mitigating local threats and routing traffic to and from HQ.
Also, of course, they hook into the network management tools. The thesis is proper secure connectivity both to HQ and the internet for small branches.
SSG 5 and 20 pricing starts at around £375 and £480 respectively, while the 140, which adds support for stateful failover, costs from £1500. WAN modules, where needed, are £200 to £500 each, and Grashion said there's annual licencing fees for the third-party software. ®
Sponsored: Minds Mastering Machines - Call for papers now open