CA offers 'insurance' against viral infection
Only in America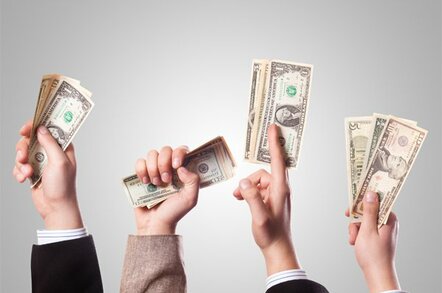 CA has put its money where its mouth is by offering to cover US users of its new range of anti-virus products for as much as $1,500 worth of clean-up costs if they still get infected by malware.
The warranty covers consumers who purchase CA Internet Security Suite 2007 and CA Anti-Virus 2007 and extends to costs for technical support, repairs and hardware replacements (of up to three computers) caused as a result of malware infestation. The coverage does not extend to covering the data loss. Protection only applies to machines on which CA's software has been properly installed. The guarantee program, which is doubtless subject to acres of small print, will be administered by Warranty Corporation of America (WaCA), a warranty and extended service plan firm.
Only US-based punters are covered by the incentive. CA users in Europe, Canada, Asia and elsewhere will not be entitled to compensation under the scheme.
In addition, CA is offering computers users of eligible states up to $5,000 in ID theft coverage after purchasing CA Internet Security Suite 2007 and installing and registering for WaCA's Mobile Lifeline (MLL) software. MLL comes bundled with CA's Internet Security Suite at no extra charge but registration is required in order to activate protection. The software can be used to remotely retrieve or delete files from stolen computers as well as frustrating the use of purloined property by, for example, blocking output to its computer screen.
CA said the malware-damage warranty, reckoned to be the first of its kind offered by an anti-virus vendor, will give consumers additional peace of mind. According to a recent Consumer Reports study, virus infections caused an estimated 2.6 million households to replace their computers in the past two years. Another study estimated that ID fraud loses average at $6,383 per victim, each of which can expect to spend up to 40 hours sorting out the financial mess created by con men applying for loans and opening accounts in their name under false pretences.
More details on both schemes can be found on CA's web site here. ®
Sponsored: Minds Mastering Machines - Call for papers now open