'We will make more mistakes,' promises HP's CEO
Crafty plan for more promotions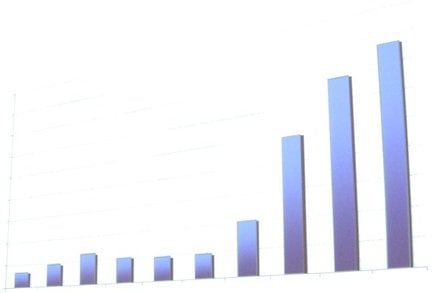 Close to six hours of Congressional testimony today failed to reveal much more in the way of specifics around the HP spy scandal. The marathon session, however, did make clear who has been set up to take the blame for the mess and who is ducking for cover.
Former HP employees - general counsel Ann Baskins, senior counsel Kevin Hunsaker and security chief Anthony Gentilucci - were among several witnesses that refused to testify before the House Committee on Energy and Commerce subcommittee. But that didn't stop former HP Chairman Patricia Dunn, and to a lesser extent CEO Mark Hurd, from fingering the legal and security workers as those most in the know about the leak probe. The off-loading of guilt did little to impress the Congressmen - one of which described the HP executives as having Sergeant Schultz syndrome. "I saw nothing, I heard nothing, and I know nothing."
As HP's admittedly fraudulent probe into the phone records and lives of directors, employees, reporters and their families has unfolded, Dunn has been placed as the lead fall girl. With the prospect of criminal charges looming, Dunn worked hard to erase that idea today.
"I did not supervise this investigation," Dunn said. "I initiated it at the request of the board."
As HP has stated, there were two, main leak investigations. The first started near the end of Carly Fiorina's run as CEO. HP hoped to find out which board member had leaked details of director sessions to the press. It requested the help of outside lawyer and Silicon Valley icon Larry Sonsini, who did little more than interview the directors and failed to find the mole.
It's the second phase of the investigation that has proved of more interest to the press and Congress. HP's legal and security teams took a more hands on approach to the probe, while also working with outside security consultants. As most of you know, this part of the investigation resulted in the fraudulent acquisition of phone records and in HP sending a fake e-mail laced with spyware to a reporter. The company and its consultants also debated the idea of rooting through peoples' garbage and followed some suspects.
Dunn maintains that she was placed in an awkward position where she had to approve the investigation but not interfere with its proceedings. Such distance was meant to allow the investigators to keep their methods private, so that not even Dunn would know if and how she was being probed, she said.
"At no time in any part of this investigation was I responsible for designing its methods," Dunn said. "I did not want to be, at any point, the person to whom the team turned to for decisions."
Later Dunn emphasized the point even more. "They did provide me progress reports, but I was not the supervisor of this investigation. I had no role in the management. I was focused on the results."
Dunn had three briefings about the investigation in a 13 month period. She was told at time that HP had obtained the phone records of various people and that the company planned to send a fake e-mail to a reporter. The executive claims that she thought phone records were a matter of public record and that anyone seeking someone else's call records simply had to ring a phone company and ask for them.
Perhaps Dunn has spent too much time in her ivory tower.
At times, Dunn tried to be funny and did manage to hold her own against an aggressive committee. Her performance, however, was clearly the worst of the bunch with the Congressmen expressing outrage at her testimony.
Cliff Stearns (R-FL) noted that an apology for the scandal was "conspicuously absent from your testimony."
"There is no suggestion that you will accept any responsibility and no sense that what you did was wrong," he said.
Dunn did not even try to dissuade the Congressman.
"If I knew what I know now, I would have done things very differently," she said. "I do not accept personal responsibility for what happened."
In an awkward moment, Stearns then asked if Dunn should resign as a result of the fiasco, which she has already done.
"I have done so. I can do so again, if you like," replied the vixen.
Dunn's witty retort came off as pathetic given that she had initially tried to hang on as a director of HP and only looked to cede the Chairmanship in January.
"The press reaction to all of this had become so intense that we agreed I should step down in January," she said. "The press reaction became more and more and more intense. I think finally the board decided that I was a major distraction to the company getting over this problem."
Er, yes.
And now we turn to the Hurd Gambit.
Sponsored: Minds Mastering Machines - Call for papers now open