Taiwanese firm pips Intel to tilt-and-angle laptop display
Product demo'd months before Intel concept machine shown
IDF Intel Mobility VP Dadi Perlmutter today showed off a concept notebook equipped with a special 'slide up and tilt forward' display. The mechanism mounts the laptop's screen on a stand that allows it to be raised and angled. Cute, but Taiwanese laptop maker Dialogue showed the same concept off almost four months ago.
As Reg Hardware reported back in June this year, Dialogue showed its Flybook VM off at Taipei's Computex show in a fully operational form. The laptop has Wi-Fi, Gigabit Ethernet and Bluetooth 2.0. It weighs 1.64kg and measures 29.2 x 22.2 x 2.6cm - ideal, the company claimed, for seat-back tables in aircraft.
If you missed Permutter's IDF keynote - or Computex, for that matter - here are our pics of Dialogue's implementation of Intel's concept... er... months before Intel showed it off. ®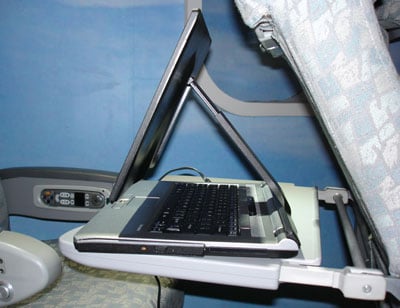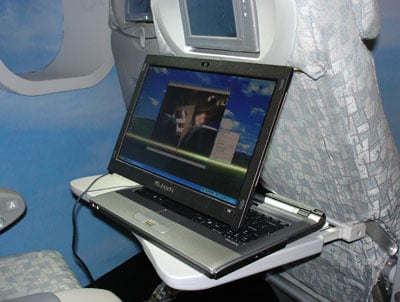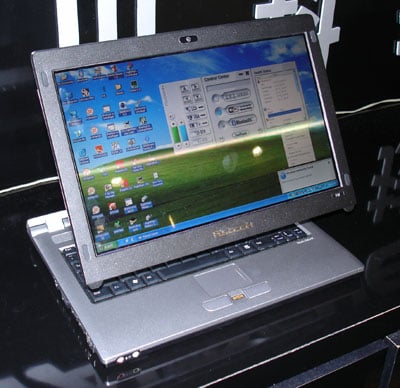 And here's Mr Perlmutter and his prototype: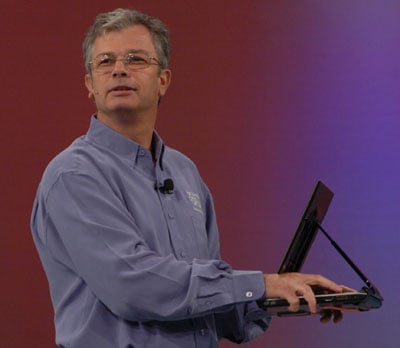 Read Reg Hardware's complete IDF Fall 06 coverage here
Sponsored: RAID: End of an era?