Novell raises exec pay under shadow of delisting
NASDAQ, Wells Fargo not happy bunnies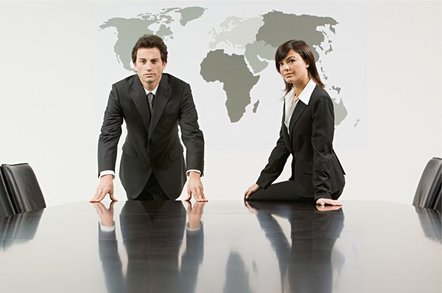 Novell's board has approved pay rises for the company's CFO and CEO just days after NASDAQ handed the company a delisting notice for its delay in filing its third quarter results.
President and CEO Ronald Hovsepian will now earn a base salary of $825,000, and interim CFO Dana Russell now cashes cheques every year to a minimum of $400,000. Both pay rises are backdated to 21 June, 2006, the day Hovsepian became CEO as well as president.
This news follows reports that NASDAQ sent the company a delisting notice because the SEC had not received Novell's 10Q form detailing its finances for the third fiscal quarter.
Novell has appealed the notice, which automatically stays the delisting. It says it hasn't filed the 10Q form because it is waiting for the results of an internal review before doing so.
Last week it emerged that two big Sun shareholders are agitating for more of a say in how much the company's top dogs are paid. This follows the company's decision to up CEO Jonathan Schwartz's pay and bonus package to $1.27m in addition to his golden hello of restricted stock worth $12.97m and 2.9m stock options.
The two stockholders, The American Federation of State, County and Municipal Employees Pension Plan, and the Connecticut Retirement Plans and Trust Funds, propose that stockholders be given a vote to approve the board's decisions on executive pay, if only in an advisory capacity. ®
Sponsored: Minds Mastering Machines - Call for papers now open