In search of the Caspian Sea Monster
Strange sightings on Google Earth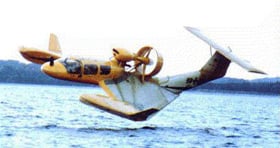 Russia wasn't the only country to take an active interest in the possibilities of WIG aircraft, though.
In the early 1960s, German designer Alexander Lippisch threw his hat into the ring with a series of small-scale designs based on a reverse delta-wing configuration.
Lippisch was an expert in delta-wing aerondynamics, having played a large part in the design of the famous Me-163. His X-112 and X-113 designs were developed by Rhein Flugzeugbau (RFB) into the X-114 (seen here) for the German military.
Neither the X-114 nor any of its derivatives ever made it into military service, but there is some evidence that China may have taken a close interest in the design.
Specifically, readers are invited to speculate as to exactly what the Chinese are up to down at Qingdao naval base: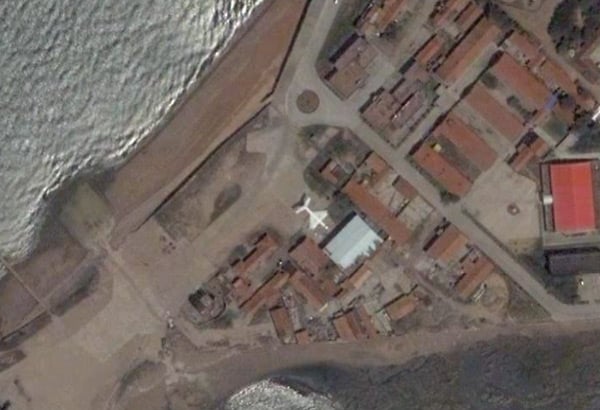 Well, the circumstantial evidence is there: a launch ramp down to the water's edge; hangar-type building; and the proximity of a seaplane base (click here. For the record, those are Shuihong-5 amphibious aircraft sunning themselves on the shore).
On the other hand, our Chinese Sea Monster is only 20 metres long, although a close-up examination adds weight to the theory that it may be the China Ship Scientific Research Centre's XTW-4 - based on the Lippisch X-113 (seen right) or X-114, as proposed by members of the Google Earth community:


Shown here is a clearer view of the XTW-4. It's powered by two turboprop engines driving two five-blade propellors, and has a corrosion-resistant hull designed for salt-water operations.
It was built in 1999 and tested during 2000. Further information is scarce, and its current status is unknown, other than that it appears to be hanging around the Qingdao area. We'll leave it to you lot to fill in the blanks.
Sponsored: Cluster speeds molecular dynamics research with NVIDIA GPUs