Rattled SAP bites back at Ellison
Executive handbags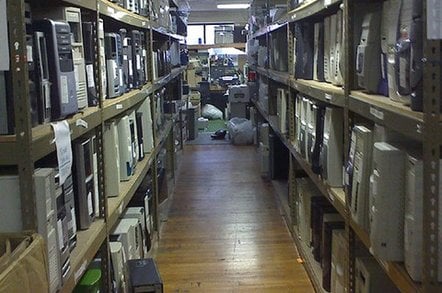 A slanging match has erupted between Oracle and SAP as the Silicon Valley giant tries to burnish its business apps credentials.
Oracle chief executive and founder Larry Ellison used the company's positive financial results report Tuesday to pile PR pressure on its market-leading German rival. He said Oracle had "leapfrogged" SAP in several sectors.
"SAP appears to be rethinking their strategy as they lose application market share to Oracle...[SAP CEO] Kagermann is talking about an acquisition strategy to augment SAP's slowing organic growth," he claimed.
Oracle has spent almost $20bn on acquisitions in the last two years.
Of Oracle's next-generation Project Fusion applications suite, Ellison said: "We're going to be out in the marketplace for a full two years before SAP's next new applications. It's a tremendous opportunity for us to get way ahead of them."
SAP, having previously maintained a teutonic silence in response to Ellison's sniping, took the unusual step of calling his comments "inconsistent and misleading".
SAP rubbished Ellison's product claims, saying: "Oracle's next-generation applications exist only in PowerPoint and won't be delivered until 2008 or beyond. In January, Oracle claimed they were halfway to Fusion and two weeks ago they said they were not even halfway done."
It contrasted its "planned, regular functionality enhancements without the need for major upgrades through 2010", with Oracle's higher-risk vision.
But the conclusion investors may draw from the exchanges is that SAP is rattled. Oracle's results yesterday were tasty, beating most analysts' expectations. The numbers are being widely interpreted as a vindication of Ellison's acquisition masterplan.
Revenues rose 30 per cent to $3.6bn, with an accompanying profits hike of 29 per cent to $670m, or $0.13 per share. The $228m-worth new applications licence sales were 80 per cent up on the same quarter a year ago, helped particularly by the Siebel buy-up and big wins from the likes of Wal-Mart.
Oracle's shares jumped 9.1 per cent in after-hours markets yesterday. SAP stock was steady in early Frankfurt trading today. ®
Sponsored: Minds Mastering Machines - Call for papers now open