Intel's Grove 'sad' to see HP CEO promoted
Poor power play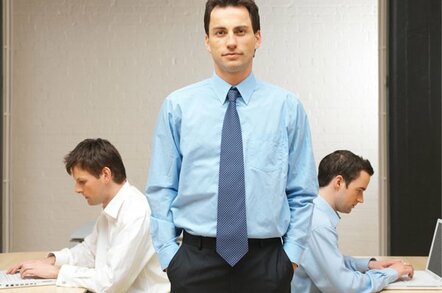 Intel third horseman Andy Grove has chastised HP for its recent management shakeup. The printing, imaging and spying company should not have elevated CEO Mark Hurd to the Chairmanship, according to Intel's ex-top dog.
"Every time I see that a company that has departed from the ... combined chairman-chief executive role go back . . . I'm sorry to see that," Grove told the AP in an interview.
HP took the unusual step of rewarding Hurd for presiding over the company's spy scandal by promoting him to the Chairman role. The top spot will be vacated when current Chairman Patricia Dunn steps down in January. At that point, Hurd will own the President, CEO and Chairman titles – an unholy trinity according to many corporate governance experts.
Former CEO Carly Fiorina also enjoyed the three titles before HP's board unceremoniously fired her, in part, for wielding too much power.
Since its beginnings, Intel has divvyed up the Chairman and CEO roles with folks such as Arthur Rock, Robert Noyce, Gordon Moore and Grove cycling through the positions. Such a division of labor is "much more consistent with the system of governance that I believe in," Grove told the newswire.
HP, however, doesn't appear to have care one for anything pundits and critics think. The company has apologized for its spy tactics not seen – in public - since Nixon's glory days, and thinks such penance sufficient. ®
Sponsored: Minds Mastering Machines - Call for papers now open