Sun exec going off-grid?
Rumours of Singer's swansong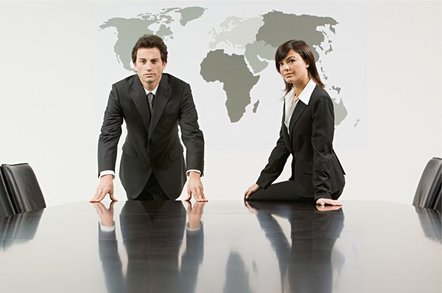 Larry Singer, senior vice president and strategic insight officer at Sun, is said to be stepping down from Sun's much-hyped Sun Grid project. It is not yet clear if he is leaving the company entirely.
CNet, citing unnamed sources, reports that the changes will also affect Sun Grid, the company's $1 per hour per CPU computer-services-as-utilities project. It says the company is "revamping" the service, a sure-fire acknowledgement that it hasn't performed as well as they had hoped.
The company reportedly wants to cease offering the pay-as-you go service as a standalone service. Instead, it would be offered to customers as part of a hardware or software package, with responsibility for the service being handed over to the hardware and software groups.
Certainly, in the first year of its operation, Sun failed to name a single customer who had signed up to use the grid on the buck-per-CPU-hour model. The company did have customers buying time on its clusters, however, just not in the way it was touting.
If it makes them feel better, they can still claim to have roughly met expectations.
Sun would not comment on the story when CNet went to press, and despite our best efforts, it seems to be keeping mum for the time being. We'll keep you posted, though. ®
Sponsored: Minds Mastering Machines - Call for papers now open