Sales agency wins rights to database in High Court
Well-insulated contacts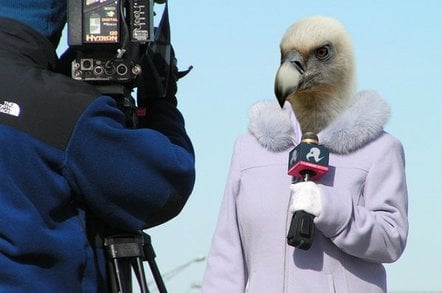 A sales agent has won the right to retain a customer database built up while working on behalf of an insulation company. The UK's High Court ruled that the agent was the "first owner" of the database under the EU Database Directive.
High Court Judge Justice Bean said in his judgment that the database would have belonged to the insulation company had the agent been an employee but because it was a separate company the database was the property of the agent.
"It is not disputed that the hardware and the software were the property of [the agent company] JPA and paid for by them and that JPA employees did the work or for some customers the overwhelming majority of entries concerned work done for MIL [the insulation firm]," he said.
"If [JPA employees] Mr Terry and Mr Brown and their colleagues had been employees of MIL the database would plainly belong to them, as it would if it had been expressly agreed between JPA and MIL that in the event of termination the database would become the property of MIL," said Bean. "But the individuals were not employed by MIL and there had been no such express agreement."
The judgment ruled that the database belonged to JPA even though the phone line and business cards which the company used were paid for by insulator Mark Insulations Limited. The case was brought by JPA when the agreement between the companies was terminated by MIL. JPA argued that MIL had no right to end their agreement.
Though the database was kept in the course of JPA's work for MIL, there was no specific request by MIL that a databse be kept. Justice Bean made an analogy to pre-computer sales processes in his judgment.
"The database was made by JPA and its staff and belongs to Mr Cureton, just as JPA's salesmen's notebooks would have done in a pre-computer age," he said. "The terms of [JPA owner] Mr Cureton's undertaking, to give up "all of MIL's documents, whether written or electronic" do not assist MIL; nor does the general law of agency. This aspect of the counterclaim must therefore be dismissed."
Copyright © 2006, OUT-LAW.com
OUT-LAW.COM is part of international law firm Pinsent Masons.
Sponsored: Minds Mastering Machines - Call for papers now open