Toshiba puts Lexar royalties spat to bed
Cost: $288m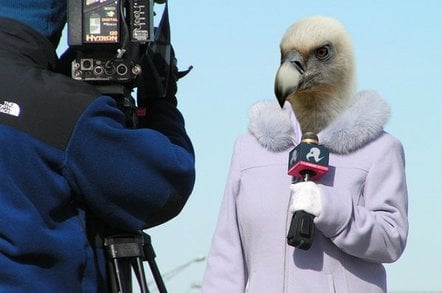 Toshiba has settled its rancorous NAND flash memory lawsuit with Lexar, but at a hefty price.
It is coughing up $288m to Micron, Lexar's new owner, and in return getting some semiconductor patents and licenses previously owned by Lexar. In a press statement announcing the ending of pending litigation between the two firms, Toshiba EVP Masahi Muromachi hailed Micron's positive spirit, which enabled "the parties to work together to bring all outstanding litigation and claims to a full and final resolution".
The settlement will go down a treat at Micron, which shelled out $680m in stock this year to buy Lexar. Micron is happy enough to sue rival memory makers, but in this case it had little stomach for a fight. Says Micron boss Steve Appleton: "We have enjoyed a strong relationship with Toshiba for a number of years, have the highest respect for Toshiba as an innovator in flash technology and see no merit in continuing to pursue this litigation."
Tosh's relationships with Lexar were anything but strong. In March 2005, the Superior Court of California awarded the small American company $485m in damages and royalties against Toshiba, for misappropriating trade secrets. A furious Toshiba vowed to fight the "unjust [and] erroneous" verdict and in December last year won the right to a re-trial. Toshiba says it invented NAND flash memory. But Lexar accused Toshiba of using its technology to get NAND Flash chips to work reliably.
According to Lexar, Toshiba gained access to the information after taking a seat on Lexar's board (courtesy of a $3m investment in 1997). ®
Sponsored: Minds Mastering Machines - Call for papers now open