F-Secure picks Malaysia as Asian hub
Gateway protection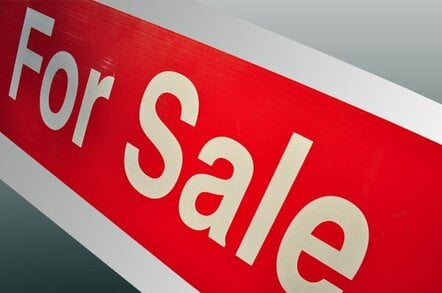 European anti-virus specialist F-Secure is looking to service providers to help expand its presence in Asia with the official launch of a technology centre in Malaysia on Tuesday.
The offices, in the country's capital Kuala Lumpur, include a security research centre and technical support operation. The company is in the process of recruiting staff to carry out product research and development work from Malaysia.
The Kuala Lumpur office will share the responsibility for providing security response services with F-Secure's Helsinki, Finland, headquarters in a move designed to strengthen the company's ability to deliver 24/7 protection against emerging new threats to its customers. Previously, F-Secure split this work between Helsinki and a smaller office in San Jose, California.
Malaysia was selected as a key hub for the Finnish firm's Asian operations because of its pool of well-qualified workers, who commonly speak English. Cheaper labour and accommodation costs (around 30 per cent less) to neighbouring Singapore helped Malaysia emerge from a shortlist that also included the Philippines and Thailand. Malaysia's initiative to encourage high tech companies to set up business, and its strategically optimal time zone (six hours ahead of Helsinki) were also key factors in the decision.
F-Secure president and chief executive Risto Siilasmaa said the company was expanding its position in Asia to cater for anticipated demand for security products that will accompany wider penetration of broadband and IT in coming years. Asia will account for 40 per cent of the worldwide broadband market in 2010, he said.
"Security as a service will be preferred a licensing model. The consumer market will be serviced by ISPs and carriers. The enterprise market will be serviced by IT services companies, managed services firms and ISPs.
"We selected Malaysia because of well-qualified human resource and a good cost infrastructure. Lots of countries in the region have a good infrastructure, but Malaysia has a supportive government too," he added.
Malaysia is positioning itself as a gateway to South East Asia and a centre for outsourcing. The IT services sector has expanded to offer 37,000 jobs over recent years, helped by the creation of cyber-cities, principally in an area close to Kuala Lumpur International Airport. The sector brings in $250m to the Malaysian economy and enjoys various tax breaks. The government wants to almost double its IT workforce to 60,000 within the next two years. ®
Bootnote:
The "F" in F-Secure doesn't actually signify anything. Representatives of the firm had a tough job explaining this to the Malaysian government at first, who thought it might possibly stand for something rude. Perish the thought.
Sponsored: Minds Mastering Machines - Call for papers now open