CSC eyes NPfIT cluster
Looks to feed on Accenture scraps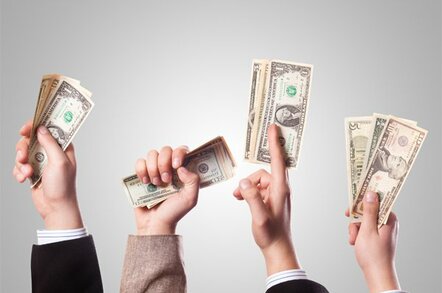 A director of Computer Science Corporation (CSC) has confirmed the company's interest in taking over another region of England's NHS National Programme for IT (NPfIT).
The systems integrator has confirmed it will compete for the north east and eastern cluster for the programme should IT consultants Accenture withdraw from its contracts.
e-Health Insider reported that CSC financial officer Mike Keane said at a conference in New York: "If the cluster becomes vacant that would be potential business. We have a very comfortable relationship with the NHS and we believe that this would be business we would like to compete for."
CSC was awarded the LSP contract, worth £973m for the north west and west Midlands region of the NHS in England, in 2003.
Keane said: "We have been performing well. We are all dependent on sub-contractors in terms of software providing. iSoft is our vendor, and we are helping them to develop the next generation product on time."
He confirmed to delegates that his company had mitigated the risk from iSoft by agreeing a deal with the company to help speed up the development of the software.
"We have the ability to step in and put our people into the process, to take over the project if this milestone does not look like it will be reached," he said.
This article was originally published at Kablenet.
Kablenet's GC weekly is a free email newsletter covering the latest news and analysis of public sector technology. To register click here.
Sponsored: Minds Mastering Machines - Call for papers now open