Bank fined $50m for buying drivers' data
Payout strengthens anti-stalker law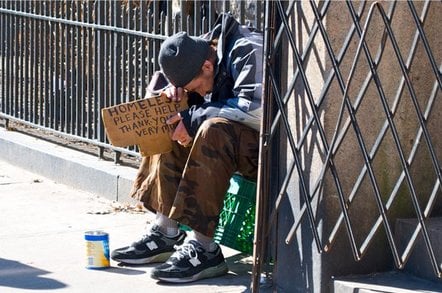 A bank which purchased the names and addresses of more than 650,000 people in the US has been ordered to pay a $50m fine. The case was brought by a Florida resident against Fidelity Bank and also included the Electronic Privacy Information Centre.
A court in the US has ordered the payment because it said the bank had violated the Drivers Privacy Protection Act (DPPA). That federal law was enacted in order to protect drivers from being tracked down through their driving records.
The law was based on a California state law which was passed after actress Rebecca Schaeffer was killed by an obsessed fan who tracked her down through driving records.
James Kehoe sued the bank for its purchase of the records, which he said it used to market car loans to drivers in Florida. EPIC joined the suit at a later date.
A district court in Florida found that Kehoe had to prove actual damage to him before he could be awarded financial damages. He appealed that decision and won.
Kehoe's class action lawsuit said that Fidelity Federal Bank and Trust had managed to purchase the data over a three year period to 2003 for just $5,656. EPIC filed a "friend of the court" brief in support of Kehoe's case.
"A narrow interpretation of the DPPA that does not award liquidated damages would create a risk that commercial data brokers will continue to acquire and resell personal information from motor vehicle records," said EPIC's brief. "Similarly, a private investigator might continue to access motor vehicle records unless there is a strong default punishment. Plaintiffs, unless they manufacture losses, face hurdles in showing that merely accessing the motor vehicle record or receiving junk mail constitutes an actionable harm.
"What people suffer from the unauthorised distribution of their private information is a privacy violation of a nature so elusive to quantify that it explains the DPPA's provision of a fixed minimum sum as appropriate compensation," the brief said.
EPIC erargued that unless the were financial damages awarded, the DPPA's usefulness as an anti-stalker law would be hampered. "Without liquidated damages, an individual whose personal information was purchased by a stalker or potential attacker would not be entitled to recovery until they were actually harmed," it said.
Copyright © 2006, OUT-LAW.com
OUT-LAW.COM is part of international law firm Pinsent Masons.
Sponsored: Minds Mastering Machines - Call for papers now open