Terrorists could attack aircraft with gel-filled bras
KY Jelly: al-Qaeda's new weapon of fear?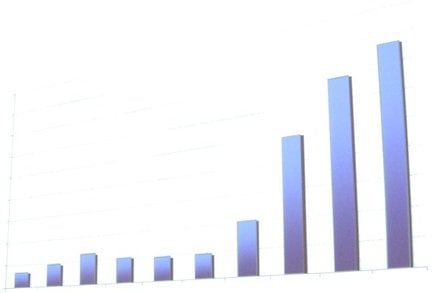 In the time-honoured Register tradition of offering terrorists top tips* on how to bring down airliners, we'd like this afternoon to draw al-Qaeda's attention to two possible ways of getting binary liquid explosives through security: gel-filled bras and KY Jelly.
Both, according to the US's Transport Security Administration list, are permitted items. Here's the full run-down:
Inclusion of gel-filled bras has a pretty simple explanation. They're commonly used as prosthetics for mastectomy patients, so there's a personal dignity issue here. Try this account of the indignity suffered by a 57-year-old cancer survivor en route to Majorca who was told that her "gel-filled breast would need to be checked in with baggage".
As for KY Jelly, well, we reckon it's pretty essential for those passengers wishing to enjoy a "mile-high lube job", but we think US officials should be aware that Jihadists could pack a standard tube with enough ricin to kill around four million guinea pigs. To put it in perspective, that's the equivalent of a six-foot-deep layer of dead guinea pigs covering an area the size of three football pitches. It's a chilling thought.
Closer inspection of the list raises further issues. It's to be applauded that mums are allowed to take a "small amount" of breast milk aboard, but we can only assume that if a heavily-lactating woman turned up at security, a specially-trained operative would be obliged to remove most of the milk from its containers. If any reader knows where we can apply for that job, please let us know.
And as for "bone marrow and blood products", try this:
Security operative: Good morning, sir. Are you carrying any bone marrow and blood products?
Passenger: Yes, quite a large amount of yellow and red bone marrow and around 10 pints of blood.
Security operative: Can you confirm that they're both for medical reasons?
Passenger: Yes, I'd be dead without them.
Security operative: Thank you, sir. You can keep the KY jelly, by the way, but I'm going to have to ask you to surrender the peanut butter and whipped cream. Have a nice day.
In summary, then: passengers should be on the lookout for shifty-looking foreign blokes, especially if they speak some funny Arab-sounding lingo, are wearing gel-filled bras and nervously fingering tubes of KY Jelly. The future of western civilisation may depend on your vigilance. ®
Bootnote
*Thomas C Greene's piece on triacetone triperoxide certainly didn't much impress one reader. Enjoy the invective here.