HP's Itanium boxes finally go dual-core
Patient customers cheer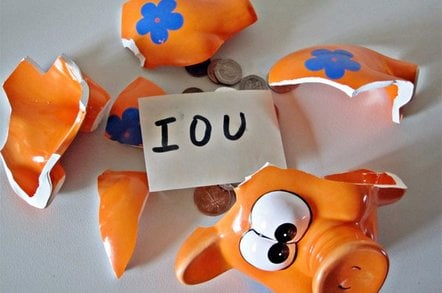 HP is about to find out just how big of a gamble this Itanium thing really was.
At the end of October, customers can start purchasing HP's Integrity servers with Intel's new dual-core "Montecito" chip inside. The chip refresh covers the vast majority of HP's Itanium-based server line and even extends to two new low-end systems. HP couldn't be happier about having the chance to prove that Itanic will float.
"Customers are lining up at the door to buy these things," Tim Danielsen, a product manager at HP, told us.
Most of the customer excitement around the new Itanium gear stems from the fact that HP's servers were starting to show their age. Because of Intel's failure to ship Montecito in 2005 as promised, HP has been left as the only major vendor not to have a high-end, dual-core chip in its boxes.
The company managed to do fairly well without Montecito, increasing sales of Itanium systems at a steady clip. The strength of the Itanic line, however, could not offset declines in HP's Alpha and PA-RISC system businesses. In its most recent quarter, HP saw high-end server sales drop 6 per cent overall, despite a 76 per cent spike in Itanium sales.
With Montecito, HP has the chance to prove that the vast majority of its PA-RISC and Alpha customers are sticking with the vendor rather than jumping to IBM and Sun's RISC systems. To its credit, HP has been the only vendor to show that it has any chance of succeeding with Itanic. The company holds close to 90 per cent of the Itanium market, according to figures from Gartner, leaving the likes of SGI, Unisys and Bull to ship a couple hundred of systems per quarter.
HP will try to tempt customers with its high-end Superdome boxes and midrange Itanium gear. In addition, HP now plans to ship the dual-processor rx3600 and four-processor rx6600 systems. Both servers use the new zx2 chipset and should help HP compete against Sun and IBM's lower-end Unix server boxes.
HP does not plan to slot Montecito into the low-end rx1620. Instead, it will ship a rack mount server later this year as a replacement and also hawk an Itanium-based BL60p blade box.
HP's higher-end gear runs on the sx2000 chipset, which already gave customers a performance boost. These systems will accept the new Montectio chips.
On the software front, HP said it "plans to add support for Windows to HP Integrity Virtual Machines and allow multiple operating system instances to share a single processor. At that time, HP plans to extend support for HP Integrity Essentials Capacity Advisor and Virtualization Manager to Windows and Linux."
Rather comically, HP has been put in the awkward position of downplaying its monopoly like position in the Itanium server market. One executive - with a wink and a nod - told us that Gartner has overestimated HP's 90 per cent share of Itanium server shipments. The vendor is still trying push the notion that an Itanium "ecosystem" exists in the hopes of painting Itanium as some type of industry standard.
"Frankly, I don't spend a lot of time looking at those market share figures," Danielsen said.
And yet, HP time and again uses similar market share figures to point out how much ground it's gaining on Sun and IBM.
HP's Itanium server sales are sure to skyrocket on the back of Montecito.
The systems start at $5,000 for the rx2620 and range up to $209,000 for Superdome. You can find more information on the gear here. ®
Sponsored: Minds Mastering Machines - Call for papers now open