AMD slashes prices and launches X2 5200+
Cheap as chips
AMD announced the launch of the latest member of its dual-core Athlon 64 X2 family yesterday, though information about the 5200+ was limited to the tray price – US$403 per 1,000 – with no mention of the clock speed, TDP, cache, socket and so on.
Now that AMD has revised its website, two things have become clear. First, the X2 5200+ is little more than an X2 5000+ with 2MB of L2 cache, so it runs at the same 2.6GHz clock speed and uses Socket AM2. This smacks of desperation as AMD only recently tidied up its range to get rid of the 2MB L2 models.
The really interesting aspect of the changes is that AMD has positively slashed the prices of its desktop processors.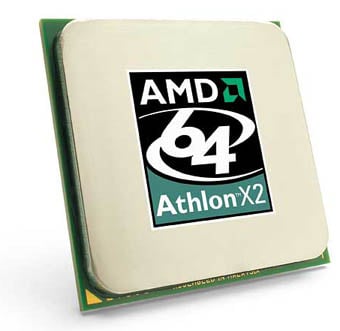 The revised tray prices in US dollars for Socket AM2 parts are:
X2 5200+ $403 (new part)
X2 5000+ $301 (previously $696)
X2 4600+ $240 (previously $558)
X2 4200+ $187 (previously $365)
X2 3800+ $152 (previously $303)
3800+ $112 (previously $290)
3500+ $91 (previously $189)
Yup, that's more than 50 per cent cleaved from each price in one fell swoop.
Of course, tray prices are just an indication, so we've done a quick check of the etailers to get a flavour of UK retail prices (inc VAT):
X2 5200+ £300 estimate
X2 5000+ £210
X2 4600+ £160
X2 4200+ £125
X2 3800+ £100
3800+ £75
3500+ £60
We have no doubt that this is a response to Intel's mighty Core 2 Duo processor and it gives us all the proof we need that healthy competition benefits the customer.
The FX62 continues to sail on serenely at USD$827 each in quantities of a 1,000 and retails in the UK at £540. ®
Sponsored: Minds Mastering Machines - Call for papers now open