Biostar TForce P965 Deluxe
Biostar takes aim at the overclockers
Four colour coded memory slots can accommodate up to 8 GB of DDR2 running at speeds of up to 800MHz. There seems to be some confusion over whether the P965 Express chipset officially supports 1GB memory modules at 800 MHz but I can confirm that it does, however you are limited to just 4GB maximum capacity when running at 800MHz increasing to 8 GB when run at either 667MHz or 533MHz as we understand it, though this isn't made clear in the manual. Memory voltage can be locked at an increased setting of 2.2V by means of a jumper, which simultaneously disables manual adjustment from within the BIOS.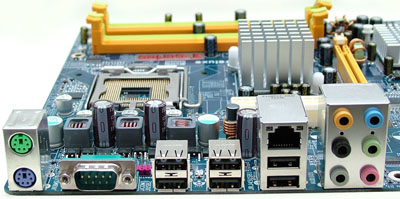 Hardwired to the board are PS/2 keyboard and mouse connector, a serial port connector, six USB 2.0 connectors, six audio jacks and an RJ45 connector, serving the onboard Realtek Gigabit Ethernet controller. A further four USB ports are supported from motherboard headers, though no brackets are supplied to exploit them. Native FireWire support is completely absent from this board. A header for a parallel port is also onboard, but you don't get the required connector in the box to take advantage of it.
Great for the tweaker or reviewer but of limited real world use to the regular PC user are the micro switched reset and power buttons. The power switch glows blue with an unnecessarily high intensity LED that must surely be designed to cast a little light into the case for the benefit of windowed side panel owners. A pair of red LEDs alongside the micro switches serves as a rudimentary POST diagnostic system relaying four basic states, normal, memory error, VGA error and abnormal – i.e. CPU/Chipset error.
Power is fed to the board via a standard 24 pin ATX connector while a four pin auxiliary feed supplements the CPU's requirements.
Intel's Azalia high definition audio standard is pandered to by means of Realtek's ALC883 codec, which handles 8 + 2, or more accurately 7.1 + 2 channels of audio. In listening tests this performed extremely well and is probably on a par with most pre-Audigy level consumer sound cards.
The board also comes bundled with a zip-up mesh bag which stops the I/O Plate, four SATA cables, IDE and floppy ribbon cable, four Molex To SATA power adaptors and SPDIF bracket from sliding around in the box. Also lurking in the box is a wired on-ear headset and a nifty USB phone charger whose appeal is somewhat spoilt by its slightly outdated selection of connectors.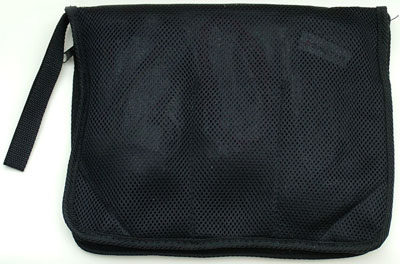 Ultimately the whole point of Biostar's T-Series motherboards is T-Power, a selection of technologies specifically designed for the overclocker. We won't dedicate too many keystrokes covering this in great detail but it covers CPU voltage adjustment between 1.2V and 1.725V and frequencies from 200 to 450MHz, PCI-Express frequencies from the default 100MHz to 145MHz and chipset voltages of 1.52, 1.60, 1.68 and 1.76V. As mentioned earlier memory can be overdriven to 2.2V by means of a jumper while manual adjustments from the BIOS are limited to a range of 1.85V to 2V.