Google eyes filing cabinets
Paper files next for the great data hoover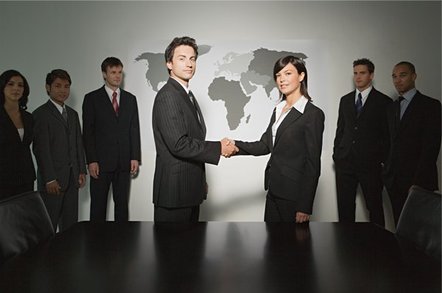 Google has revealed plans to help convert the world's paper filing cabinets, in Tron-like fashion, into mere nodes in the great hive mind.
The firm will be using an optical character recognition program called Tesseract that was found gathering dust in Hewlett Packard's garage.
"In a nutshell, we are all about making information available to users, and when this information is in a paper document, OCR is the process by which we can convert the pages of this document into text that can then be used for indexing," Google uber techie Luc Vincent said on the firm's code blog today.
Once recognised as one of the three most accurate OCRs on the market, Tesseract had been out of action since 1995.
HP decided it was better out than in if it wasn't making any money and punted it to the Information Science Research Institute at the University of Las Vegas to have it restored for an open source release. The uni gave it to Google, where it was quickly assimilated.
The software has some limitations, Vincent said. Comparatively speaking, it's not that accurate any more, it will only read English, does not like multiple columns or fancy layouts, and baulks at greyscale and colour documents. But, he said it was better than any other open source OCR software.
"Google currently "reads" almost every web page in the world. Come help us read all the printed material as well!" the firm said in an advertisement for OCR engineers. ®
Sponsored: Minds Mastering Machines - Call for papers now open