Sony Ericsson P990i smart phone
How the mighty has fallen...
When the P990i worked smoothly, which it did for a few minutes at a time, it was possible to see the power of the platform. For example, I have a POP3 mail account with several thousand messages. Fast retrievals are taxing for 3G feature phones and even slow on Nokia's default Symbian messaging client. The P990i simply chomped through the job without breaking sweat. Opera also ripped through websites - although the font rendering, and UIQ's inefficient use of screen space didn't do it any favours.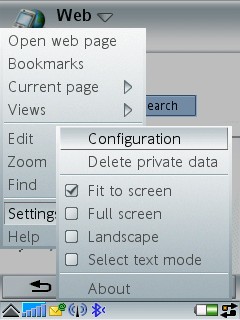 Where's that option again?
The screen shots show how little information can be conveyed within these constraints. Fonts below 100pc don't render well at all.
As with the Palm, UIQ applications generally don't have an exit ot quit option. We didn't encounter the low-memory warnings which plagued our use of the Nokia E70 and N80, and which was widely reported with the very first production batches.
It wasn't possible to give an accurate estimate of the P990i's battery life. The WLAN radio has a power-saving feature - which reportedly causes connections to drop, although we experienced no such problems - but the need to manually disconnect did run the battery down remarkably quickly.
In summary, it's easy to envisage continuing performance tweaks - particularly if Sony Ericsson takes the step of disabling the "transition" gimmicks. Sony Ericsson allows you to perform self-service firmware upgrades from your PC - and in the early days of a phone's life these come thick and fast.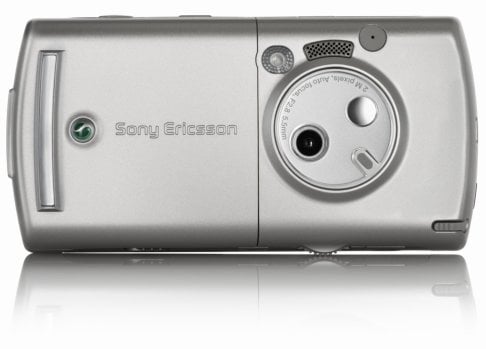 When things work well, the P990i's size ceases to be an issue. You may even get the sense that this is a small and very convenient mobile computer, rather than a large phone. However given the reliability of the phone at this stage, it's hard to recommend unless you're doing a platform evaluation.
Verdict
It's hard to give a numerical rating for a phone which has so much potential, and yet has so many urgent reliability issues. For packing such a lot of functionality into a small and convenient handheld, the P990i really ought to earn a score in the 90s. In terms of practical use today, it shouldn't merit any higher than a score in the 20s.
What complicates scoring further is the certainty that many of these bugs are elementary to fix, and will hopefully disappear in the coming weeks given Sony Ericsson's historical commitment to getting its flagship product right. That's not something that can be said for its new rivals, the anonymous Asian manufacturers who are pumping out generic Windows Mobile devices at a furious clip. Such vendors often appear more concerned with the model that will be appearing over the horizon, rather than fixing one that's just been released - and they don't have a brand to tarnish.
Over on Esato, the buggy and long overdue appearance of the P990i has even prompted discussion of whether the P-series has a future at all - and this on a site historically sympathetic to Sony Ericsson. The argument is rational. A design which once set out to synthesize the best of two worlds has evolved into something that risks pleasing no one - a jack-of-all-trades.
It's the culmination of design by committee: along the way, hard choices have been avoided which would have helped the P990i retain some coherence - the user interface in UIQ 3.0 becoming increasingly 'Japanified'. And there's certainly merit to Sony Ericsson's decision to adopt a new chassis and create slight variants for each target market - as it has with the M600i and W950 Walkman UIQ phones. Each is a variation of essentially the same design, differentiated by the keyboard and amount of on-board memory.
However, this strategy will leave the power user, who for example wants a good camera and music player as well as a powerful messaging device, high and dry. Both Sony Ericsson and Symbian's UIQ division should by now know what it takes to restore the reputation of the P-series. ®
Sponsored: Minds Mastering Machines - Call for papers now open

Sony Ericsson P990i smart phone
The superior smart phone series stumbles...