Airport crackdown means mountain of unclaimed mobiles
Travellers apathetic about lost kit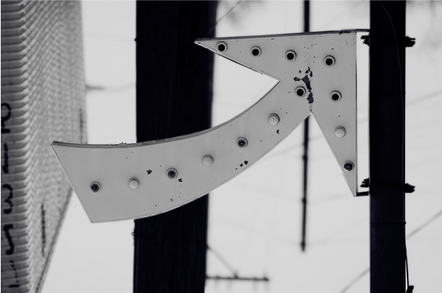 Two in five mobile devices left at UK airports this summer will never be reclaimed, according to a new survey by mobile security specialists Pointsec.
Many travellers wound up returning from their holiday this summer without their mobile phone or laptop because they lost it while traveling at a busy British airport. However, they either don't know what to do about the loss or can't be bothered to check if their device has been handed in. Between 40 and 50 per cent of lost mobile phones, laptop or PDA devices are left unclaimed at the lost property offices of hectic UK airports.
Heathrow airport alone has about five laptops and 10 mobile phones handed in everyday. Just 60 per cent are reclaimed, with the rest going to local auction houses after three months. Heathrow auctions about 730 lost laptops and 1,460 mobile phones every year.
The airport's lost property staff said there has been a "dramatic increase" in the number of lost laptops since BAA stepped up security in the wake of last month's "liquid bomb" terrorist scare, which has obliged people to transfer laptops onto checked-in baggage.
Gone but not forgotten
It seems that UK travellers would sooner make insurance claims for lost devices or ask their employer or service provider to provide upgrades rather than attempting to resolve the problem themselves.
After three months unclaimed devices are auctioned by the airport, creating a security risk over the exposure of sensitive information that might be left on devices. One in four lost devices are left without any security precautions installed, according to representatives of lost property offices quizzed by Pointsec.
People who encrypt data on their mobile device need only worry about the cost of the lost kit and not the consequences of sensitive data potentially falling into the hands of identity thieves.
Different strokes
Pointsec's survey on Mobile Device Security at Airports suggests Brits are lackadaisical about losing mobile devices compared to people from other countries. For example, European travellers were far more proactive in trying to collect their laptops, even though they were similarly less than scrupulous in going out of their way towards tracing errant mobile phones.
In Sweden, 100 per cent of laptops handed into airport lost property offices across the country were reclaimed, except at the main airport at Arlanda where 75 per cent were claimed. Swedish punters were far more lax about reclaiming their mobile phones, with an average of 60 per cent of lost phones being collected from airports in the country, a figure which drops to just 30 per cent in the case of Arlanda airport.
Over in Norway, just 10 per cent reclaimed lost mobiles from the lost property office of Oslo's main airport. However, 95 per cent of misplaced laptops were recovered from the same office. In Finland, just over half of people bothered to reclaim their mobile phone, but 91 per cent reclaimed their laptops.
The Australians also proved keen to reclaim lost computers with an almost 100 per cent laptop reclaim rate in four surveyed airports. Strangely, none of the mobile phones handed in to the lost property airport of Brisbane wound up being reclaimed.
Pointec reckons the falling price of mobile devices is a factor behind the failure in many cases to reclaim lost mobile phones. "People can't be bothered to reclaim them, as they know their company will probably give them a new, more fancy upgrade. Therefore, it's far more important for the company to protect the information and make it a mandatory procedure to have encryption on all mobile devices. Individuals too should always use passwords and try and encrypt the data if it's sensitive," Pointsec chief executive Peter Larsson said. ®
Sponsored: Minds Mastering Machines - Call for papers now open