OCZ clocks DDR 2 DIMM to 1,120MHz
PC2-9000 anyone?
The Power of One Brief: Top reasons to choose HP BladeSystem
Memory specialist OCZ has unveiled a 1GB DDR 2 SDRAM memory module clocked to a whopping 1.12GHz. The unbuffered 2.4V DIMM is latency rated at 5-5-5-15, the company said.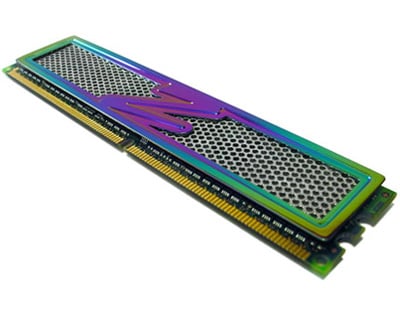 Part of OCZ's Titanium Alpha line, the PC2-9000 VX2 DFI Special Edition part sports a multi-coloured heatsink that's unique to each DIMM dropping off the company's production line, OCZ said. It also claimed the part operates at "ultra-low timings... without any adverse affects to stability whatsoever".
The PC2-9000 DIMM is available in single-module and two-DIMM, dual-channel packs. OCZ didn't say how much it expects the parts to cost consumers. ®