Gov stitches up IT price cuts
Great deals?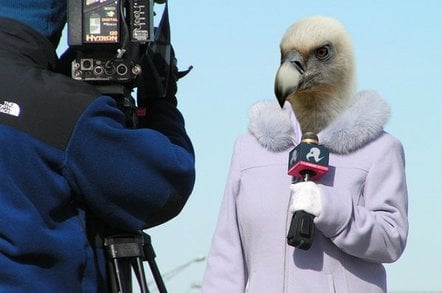 The Office of Government Commerce (OGC) has negotiated price cuts of 45 per cent on computer hardware supplied through its Catalist framework agreements, it said yesterday.
The OGC framework regime is already notoriously tight for suppliers, with most British firms that supply PCs to the public sector complaining they can barely make ends meet.
So how can the OGC squeeze another 45 per cent of price cuts in a promotion it has branded "Great Deals"? The OGC won't explain exactly, but it looks like it's managed it with a little creative pricing.
The limited range of equipment being sold under the new 45 per cent discount will not be available under the usual volume discounts, the OGC admitted.
Normally, the more computers you buy at one time, the lower the price per unit, but the OGC's "Great Deals" scheme doesn't allow for a volume discount. So what seems like a good price when you are buying ones and twos, doesn't look so marvellous when you are buying a hundred computers to kit out a new college lab.
In order to work out how "great" these "deals" are, you would need to know how they compared to the prices you would have got under the standard volume discounting scheme.
Then there's the fact the 45 per cent, is an "average" of all the deals the OGC has negotiated (they were done with two categories of suppliers from the IT Goods and Services frameworks - Client Devices and Resellers - 17 firms in all).
But the OGC would not show what great deals had been meshed together to create its 45 per cent average. Neither would it say against what figures it was calculating that its new prices were 45 per cent lower. Volume discounting would change the deal price according to how many you were buying, making the comparison difficult, if not ingenuous.
The OGC's explanation went only thus far: "Benchmarked figures were provided by an independent benchmarking company and the savings have been calculated against these."
However, it did admit that the 45 per cent discounts were only available in two categories - desktops and bundles.
If profit margins are so slim for suppliers to the public sector already, the OGC is not readily going to get them to drop their draws any further without putting them out of business. We do therefore suspect that these great deals aren't so great after all. ®
Sponsored: Minds Mastering Machines - Call for papers now open