Southampton Uni's computer whizzes develop 'mini' grid
A safe place for students to play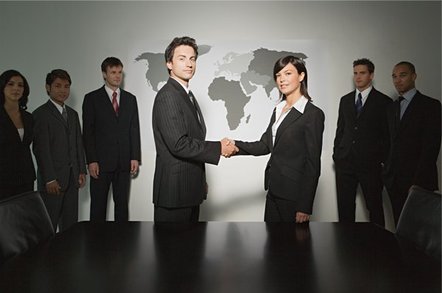 In a bid to help its students explore the potential of grid computing, the University of Southampton's Computer Science department has developed what it calls a "lightweight grid". The system has been designed to allow students to experiment with grid technology without the complexity of inherent security concerns of the real thing.
Grid computing emerged as a way of bringing untapped computing resources to bear on computationally difficult problems - programs such as Seti@Home and the World Community Grid are probably two of the best known examples.
Scientists at Cern are also developing a huge computing grid to enable them to analysts data from their (currently under construction) Large Hadron Collider.
Dr. Stephen Crouch at the University of Southampton, says that the M-Grid provides a safe environment for students to become familiar with the principles of grid computing before moving on to a real system.
"It's a lightweight grid that is ideally suited to performing many small, short-lived computations," Dr. Crouch told us. "One of its major advantages is that it only requires an Apache Tomcat webserver to host the server coordinator node to distribute jobs."
"Jobs can be submitted via a web browser to the server, and because the execution nodes are also just web browsers, anyone volunteering to join the computational network need only direct their web browser to the server.
"A job is downloaded to a browser, where it runs within its security sandbox, and when complete, it uploads the results to the server. Because it only requires basic knowledge of the Apache Tomcat webserver to install and manage, unlike more heavyweight grids, its learning curve overhead is relatively small and it can be up and running in minutes" he said.
Although the application has been developed as a teaching tool, Dr. Crouch sees potential for it to be used in business as well.
"A possible application would be statistical analysis of many small datasets. Even small businesses have a number of PCs nowadays, and this system could harness this computational power when everyone has gone home, by running jobs that have been submitted during the day," he explained.
Although jobs have to be written in Java at the moment, Dr. Crouch says he and his team are working on ways to eliminate the need for any Java programming at all. ®
Read more about the system here.®
Sponsored: Minds Mastering Machines - Call for papers now open