Canadians enjoy winter sun on Google Earth
Two seasons for the price of one in Edmonton
Scientists reckon global warming has resulted in our weather becoming increasingly unpredictable, and nowhere is this better demonstrated than in Canada's Edmonton, where locals venturing outside have to decide whether to slip on a pair of Bermudas and slap on the suntan lotion, or deploy the puffa jacket and snow boots: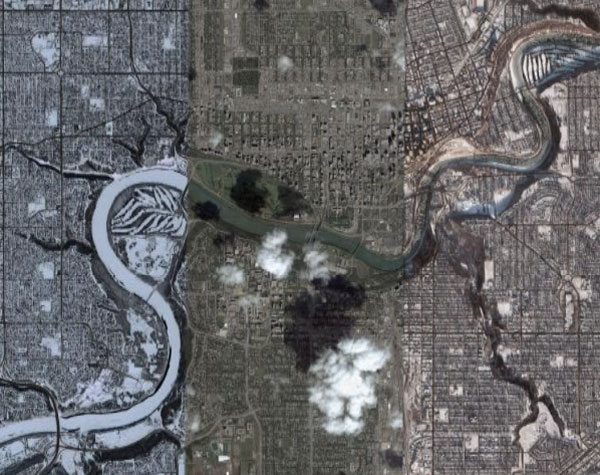 Well, the choice is yours down at Google Earth (.kmz file - for Google Maps link click here).
Unsurprisingly, special care is required when negotiating the city's roads, since driving conditions can change dramatically in seconds: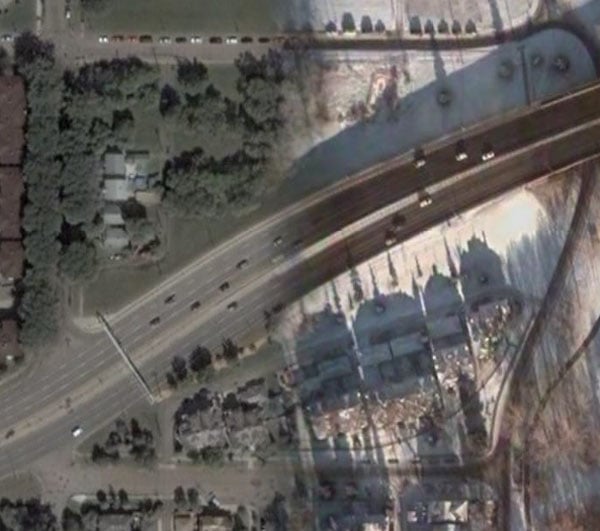 On the plus side, if you're finding it a bit nippy, you can always pop over to the other side of the river and soak up a few rays: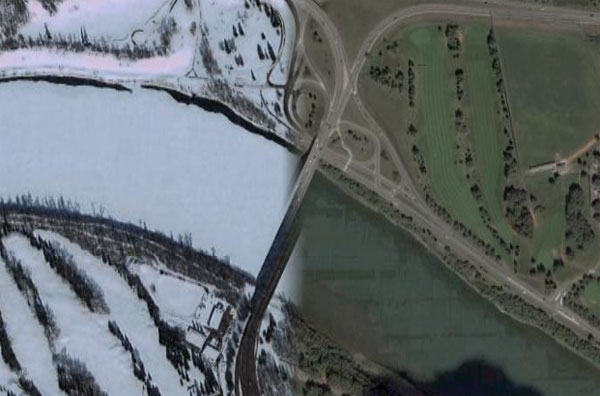 Marvellous. Thanks very much to reader Ryan Bukoski for the seasonal alert and a "well done" to Google for the nice stitch job. We'll be in touch when winter finally hits Vulture Central; if you could restore summer to our part of the world we'd be obliged. ®
Sponsored: RAID: End of an era?