Email archiving moves to the mainstream
Keeping everything 'on the record'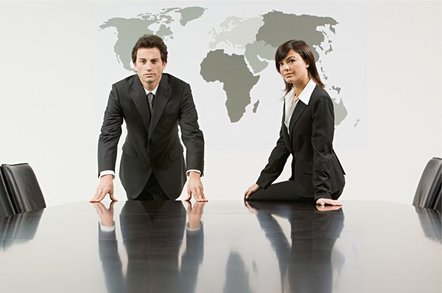 Quocirca's changing channels The need to archive data has been around as long as computers have stored information. Although it is sometimes muddled with backup, part of the reason for archiving data is to make backups more efficient - put stuff that is not used in to long-term safe storage from where it can be retrieved in the, often unlikely event, that it should be needed again.
I even got involved in writing some updates to an archive system back in my early days in the IT industry. It wasn't that successful, the software was rather Heath-Robinson in the first place and my updates made it more so, causing the system to disappear up its own backside by attempting to archive itself. It was then that I decided I might be better off selling software instead of writing the stuff.
While the need to archive is likely to remain, the nature of content being archived has changed over the years and is continuing to do so. In the old days it was mainly reports, databases, letters and similar stuff that would be hived off to free up storage and keep backup time down. The explosion in the use of email and other forms of recordable communications has changed all that over the last 15 years or so. This has led to creation of dedicated email archiving systems.
Once the realm of specialist vendors, many such products have now be come part of the mainstream, the big storage software vendors all have something in place now – EMC through its acquisition of Legato, Symantec's Enterprise Vault came along with Veritas in 2004, and CA picked up iLumin last year and renamed it Message Manager. There are some still some independent specialists around such as AXS-One, Zantaz and Cryoserver.
All these products have varying capabilities and operate in differing ways. CA chose to call its new baby Message Manager because it recognised the increasing importance of one of its capabilities, being able to handle instant messages (IM) as well as email, a capability it shares with some others, but not all.
Most archive products give some option as to what is archived and how long it is to be kept. But not Cryoserver – it sees itself more as a black-box solution, storing every email that touches an email server in a tamper proof high capacity appliance. As far as email is concerned, if it happened, it will be in their box. This approach has its place because today there is another overriding reason for archiving – compliance. A big part of which is the ability to legally prove who communicated what, to whom, and when.
Put the requirements to archive messages going via multiple conduits together with the need to keep a copy of every communication that ever happened anywhere and you have the raison d'être for a new arrival in an already busy space – Chronicle Solutions. It claims to be able to capture and store any communications entering or leaving an organisation – be it email, IM, VoIP, blog entries and even mobile phone traffic if required via pico-cell technology. Everything is stored in one easily searchable mega-archive.
Most of these products are available to the channel. Cryoserver has a 100 per cent channel model and Chronicle says it intends to move to one following its recent launch. If a 21st century communications archiving tool is not part of your portfolio, it probably should be. The need to comply is not going to go away and the regulations that are driving this are applying to smaller and smaller companies.
But be warned, if you are striking a deal with one of these vendors, discuss the discounts and back-handers face to face, in a noisy coffee shop or bar – otherwise the details of your communications are likely to reside for years in a not so dusty archive.
Copyright © 2006,
Bob Tarzey is a service director at Quocirca focused on the route to market for IT products and services in Europe. Quocirca is a UK based perceptional research and analysis firm with expertise in the European and Global IT markets.
Sponsored: Minds Mastering Machines - Call for papers now open