T-Mobile UK introduces latest phone-like BlackBerry
Carrier takes on 7130g
T-Mobile UK has launched its incarnation of Research in Motion's BlackBerry 7130, the push provider's latest phone-style email gadget.
Dubbed the 7130g, the handset incorporates quad-band radio, Bluetooth, a speakerphone, MP3 ringtones - but no MP3 playback - and a "bright, high resolution colour display" with a light-level sensor that knocks back the screen's backlight in bright lighting conditions. The device has 64MB of RAM on board.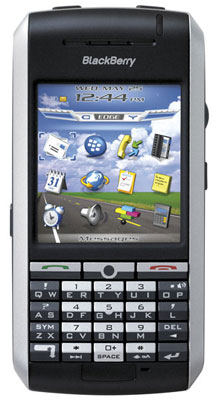 Available now, the 7130g is priced from £140 down to nothing, with the price you pay depending on which of T-Mobile UK's tariffs you choose. ®
Related review
Sponsored: Application managers: What's keeping you up at night?