AMD reckons 40% server share is achievable
Not until 2009, though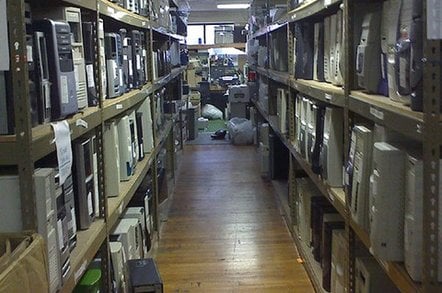 AMD wants to win 40 per cent of the world's server-chip sales, but it's willing to wait until 2009 to get it. Company executive Marty Seyer this week said there's "no reason" why AMD can't hit that target.
AMD took 25.9 per cent of the server market in Q2, up from 22.1 per cent in Q1, 16.4 per cent in Q4 2005 and 12.7 per cent in Q3 2005, according to figures from market watcher Mercury Research.
AMD has ten quarters to reach that 40 per cent figure, which essentially means increasing its market share by 1.4 percentage points during each of those quarters. That sounds easily achievable but much depends on how competitive Intel becomes over the next two years - it's about to launch a raft of new server chips next week - and on AMD's ability to ramp up production to meet the demand that's driving its marketshare upward.
Seyer's comment was followed this week by a Bear Stearns report noting AMD's share of the overall x86 processor market will rise not by 1.3 percentage points, as the investment house previously forecast, but by 2.1 points. That's likely to be a result of anticipated arrival later this year of Dell notebook and desktop products based on AMD's CPUs.
Estimates have put the number of PCs Dell will ship with AMD processors on board at up to 3m by the end of 2006. Around half of that figure represents new sales for AMD rather than sales shifting among its customer base. ®
Sponsored: Minds Mastering Machines - Call for papers now open