Samsung pitches 8GB HDD phone at... golfers
GPS-based, stroke-by-stroke shot guidance
Samsung yesterday unveiled its latest hard drive-equipped music and... er... golf phone. For MP3 fans, the SCH-B570 is fitted with 8GB of storage, and for golfers there's all the information you need to successfully play South Korea's most demanding courses.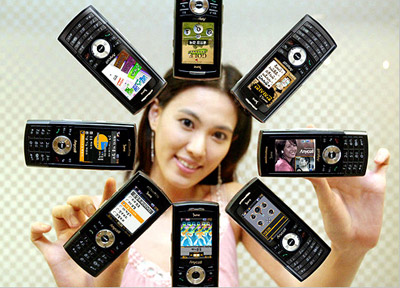 The handset incorporates a GPS receiver which is apparently used to work out how far you are from the green and to suggest appropriate clubbage. It'll help you sink the ball once you're on the green, but according to South Korean newswires, this little feature isn't free but comes with a fee.
The SCH-B570, which will be offered through SK Telecom, also features DMB TV reception and motion-controlled games. It even challenges the user with psychological tests, we hear. The handset costs KRW800,000-900,000 ($837-941/£443-499/€654-735), depending on airtime package. ®
Sponsored: Application managers: What's keeping you up at night?