LG preps 60in single-scan plasma TV panel
Bigger, cheaper PDPs ahoy
LG has announced a 60in plasma TV panel based on the company's single-scan technology ahead of its plan to put the screen into mass-production in Q4.
LG introduced single-scan plasma display panels (PDPs) in 2005 with the introduction of 42in and 50in models. The system uses a single chip to drive the entire display - other manufacturers' PDPs typically use several display engines, each driving a single section of the screen, usually one for the top half and another for the bottom half.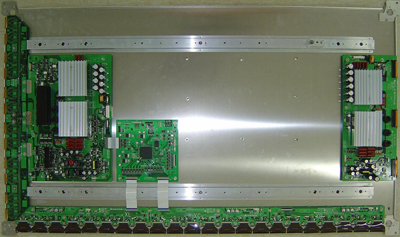 That's been seen as the only way to deliver fast refresh rates at high resolutions, but LG claims its approach works just as well and yields a consistent picture across the screen, with better contrast and brightness. ®
Sponsored: RAID: End of an era?