EDS keeps MOD schtum over settlement
Corporate America clouds British transparency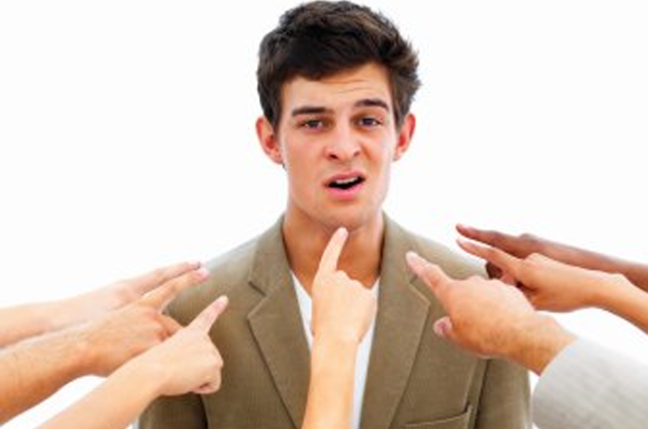 The details of a financial settlement given to EDS by the Ministry of Defence have been withheld from British taxpayers because corporate America likes to keep its cards close to its chest.
EDS said in March it was seeking "adjustments" to compensate for the "financial impact" of changes made by the Ministry of Defence to its requirements for its £2.3bn Defence Information Infrastructure (DII) project.
Neither EDS nor the MOD would provide details after they reached an agreement over the contract change in May. But EDS said its second quarter results, released this month, would.
However, when the results were published on 1 August, they failed to mention how much the MOD had paid EDS.
The matter has been raised in Parliament by Mike Hancock, Liberal Democrat MP for Portsmouth South, last month. He wanted to know precisely how much more had been paid to EDS.
The £2.3bn contract, according to analysts at Ovum, was expected to deliver the MOD £170m of savings in its first three years, with £43m of this expected to be gleaned in the first year.
MOD Minister of State for Armed Forces Adam Ingram refused to answer Hancock's Parliamentary question, saying the details were "commercially sensitive".
Neither EDS nor the MOD would elaborate on why the payment was confidential.
The Register understands that EDS had encouraged the MOD to accept "commercial in confidence" rules.
A source close to the deal said EDS would be upset if it were to reveal the payment details. EDS has already attracted flak over compensation payments and confidentiality arrangements with the British government.
In April, MPs on the Treasury Committee said a £71.25m payment EDS was ordered to make in compensation for its delivery of a shoddy tax credits computer system had the "appearance of impropriety".
Their problem was that £26.5m of EDS' payment was contingent on the firm winning more government business. This detail had been hidden by a confidentiality clause. The National Audit Office cited it as a reason why confidentiality clauses should be banned from government contracts.
"It's a delicate issue, especially with EDS, because the corporate attitude in America is different to the public sector ethos in Britain," said the source.
The secret contractual terms agreed between EDS and the MOD over the provision of DII have been claimed by EDS to have solved a long-standing source of pain in deals the government does in the private sector. That is, the balance of risk and remuneration.
Georgina O'Toole, an analyst with Ovum, said the issue of risk had become so great that suppliers were no longer willing to become prime bidders for government contracts. The British government's answer to the repeated failure of its large IT contracts had been to lump more risk on suppliers, so they stopped signing the contracts.
"There are now very few companies now willing to prime on major deals - EDS is one - and they are the ones with deep pockets, tough skins and a broad portfolio so if one [project] goes wrong it won't impact on their financials," she said.
Suppliers were so unwilling to take on HMRC's £3bn Aspire contract that it had to pay them to do it. The National Audit Office last month criticised the HMRC for paying suppliers too high a sweetener, but recognised its necessity in encouraging them to compete for its business.
EDS learned an important lesson about risk when it provided a similar system to the US Navy - the $8bn Navy Marine Corps intranet - over which its accounts were pushed into the red because of, among other things, protracted negotiations over changes to customer requirements. The project went so awry EDS had to write off $375m in its 2003 accounts.
Changes to requirements are a thorn in the side of IT projects and one EDS planned to avoid by striking a flexible contract with the MOD.
Subsequent restructuring at the RAF and changes demanded by the Gershon efficiency review still put EDS and the MOD into contractual negotiations near the start of the year, but they were settled by May.
There could be much the rest of the industry has to learn about this new contract. That is even before the matter of transparent government is considered.
Yet all EDS would say about the matter was to confirm that since it had struck a deal with the MOD in May, it was no longer concerned about its finances.
"Our upfront expenditure and capital investment requirements for this contract since its inception has adversely impacted our free cash flow and earnings," EDS said in its second quarter financial filing.
A "satisfactory" agreement had been reached, however, that "reflected part of the financial impact to us" of delays caused by the MOD.
Whether the larger part of the additional costs had been shouldered by EDS or the MOD was not stated. Neither was the revised total cost to the UK taxpayer.
EDS chairman and CEO Michael Jordan said in a conference call with analysts last week that there had been "no change to our financial expectation", which suggests EDS's return on the deal is unchanged.
The MOD told The Register in June that the settlement had been "satisfactory" and that it "reflected the appropriate adjustments necessary to take account of a range of changes to the programme and their causes".
It added that its "excellent" partnering arrangement with EDS ensured they dealt with any problems in a "mutually satisfactory manner". ®
Sponsored: Are DLP and DTP still an issue?