Google mislays Tibet
Richard Gere reportedly furious as black helicopters circle
It'll come as no surprise that much of the rumours about what goes on at Lake Kokonor are pretty well impossible to prove. We can, however, rather satisfyingly confirm that the area hosts China's most secret nuclear research facility - the Northwest Nuclear Weapons Research & Design Academy, aka the "Ninth Academy":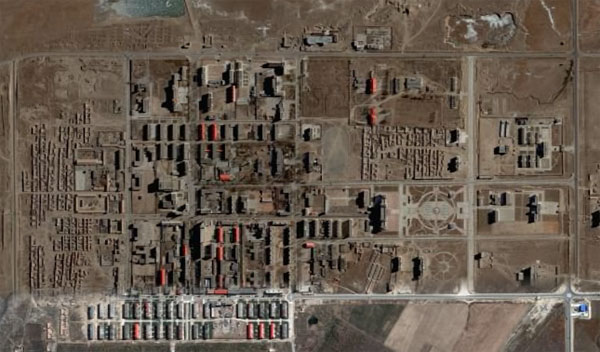 Construction of the Ninth Academy - so named because it was under the jurisdiction of the Ninth Bureau - began in 1958. China's first atomic and hydrogen bombs were developed there and it was a major centre of nuclear weapons research. We say was, because it was reportedly slated for closure in 1987 to become the seat of the snappily-titled "Haibei Zang Nationality Autonomous Prefecture Government of Qinghai Province".
That may or may not be the case. Others claim it is still a nucleus of secret weapons research, including home-grown cruise missiles which can be tested on the conveniently-close Lake Kokonor. Environmentalists, meanwhile, continue to fret over the local effects of radiation from dumped nuclear material from the Bureau.
And this rather tasty conspiracy theory magnet leads us neatly back to our original black-helicopter-scrambling poser: why has Google chosen to cede Tibet to China? We'll leave that to you lot to decide, but as the Dalai Lama never said: "I for one welcome our Chinese overlords". ®
Sponsored: Minds Mastering Machines - Call for papers now open