Neuros brings SD card support back to MPEG 4 Recorder
Memory Stick not lost
First Neuros' MPEG 4 Recorder had an SD card slot. Then it got a Memory Stick slot instead. Now it's got the SD slot back, fortunately without losing the PSP-friendly Memory Stick compatibility. The company is offering the MPEG 4 Recorder 2 Plus, just like its predecessor but now fitted with a multi-format card reader which does MMC too.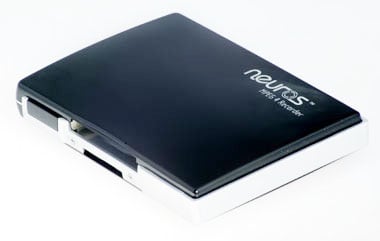 Like past versions of the device, there's a separate CompactFlash slot on the Plus, which costs $160 - $10 more than the still-available Recorder 2. More details from Neuros' website.
Related review
Sponsored: Fast data protection ROI?