Becta to save cash for schools
New framework to ease 'risk and burden' of ICT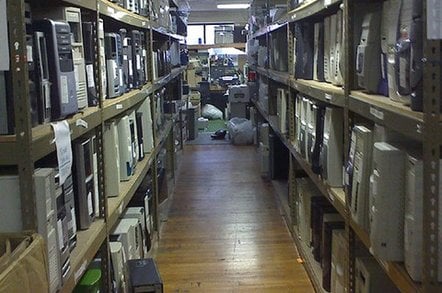 The British Educational Communications and Technology Agency (Becta) has launched a new ICT Infrastructure Services Procurement Framework.
The framework is expected to save "tens of millions" of pounds for education institutions, according to Becta.
Around 16 suppliers will handle the framework, which covers system design, hardware and software acquisition, training, implementation, and ongoing support.
The EU approved framework is expected to reduce the risk and burden on schools and colleges.
A Becta spokesperson told GC News: "A computer could cost up to £1,200 and 60 per cent of that will be support.
"The framework offers a complete package which will reduce the risk and burden on individual schools," the spokesperson said. "We have also negotiated purchase prices, which means it will be harder to get it cheaper anywhere else."
Becta said schools and colleges which have embedded ICT into teaching can be assured the suppliers are able to make new and old equipment compatible, to reduce expenditure and disposal needs.
Executive director for educational technology Stephen Lucy said: "A concern expressed by institutions is the time and expertise needed to plan, purchase and operate an efficient ICT system which can benefit learners. The framework answers that concern while improving national standards and specifications."
The 16 suppliers are: Azzurri Communications; Centerprise International; Computer Systems in Education; Egton Medical Information Systems; Ergo Computing UK; European Electronique; Gaia Technologies; HBS Business Services Group; Linetex Computers; Northgate Information Solutions; Ramesys; Research Machines; Serco; Stone Computers; VT Four S; and XMA.
This article was originally published at Kablenet.
Kablenet's GC weekly is a free email newsletter covering the latest news and analysis of public sector technology. To register click here.
Sponsored: Minds Mastering Machines - Call for papers now open