Sony Ericsson M600i smart phone
Sony Ericsson challenges RIM's BlackBerry
UIQ 3 now has a full-function, Windows-like task manager which allows you to close down applications you're not using, or switch tasks. The problem is accessing it, as for some reason Sony Ericsson decided to use the smallest icon possible, stuck up in the top right-hand corner of the screen. This makes it impossible to access it without using the stylus. Equally annoying is the menu on the opposite side of the screen, which gives you quick access to various phone features from within most menus. The tiny icons make it awkward to use both of these handy additions and it makes it more difficult to use the M600i than should have been the case.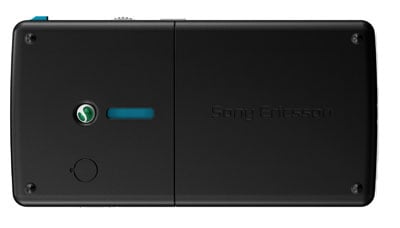 Using the keylock is also quite frustrating. When you want to unlock the phone, you press the star key and then the screen, but the back-light doesn't come on bright enough to clearly see where to press on the screen.
Cost-wise the M600i is reasonably affordable considering the type of device it is. As long as you're happy with the white model you can pick one up without a contract from £310. Oddly enough, the black version is £325, although if you're willing to spend £35 a month with Vodafone you can have the black version for free.
Verdict
The Sony Ericsson M600i is the first UIQ 3 device from Sony Ericsson and it does have a few rough edges, both in terms of features and the user interface. It's not a replacement for the P910i by any means, although it is the better email device out of the two. If you're after an alternative to a BlackBerry, then the M600i might be for you. ®
Sony Ericsson M600i smart phone
Quirks, a missing camera and WLAN-lessness aside, the M600i is a fine messaging device...
Price:
£325 SIM-free, or less depending on network contracts RRP