Tech Data profits melt in Q2
Curse of EMEA strikes again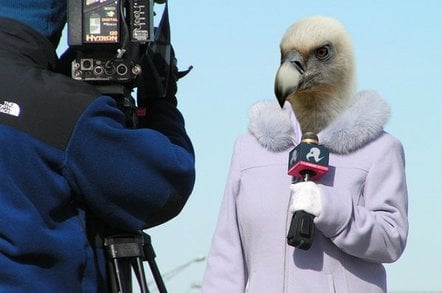 Tech Data has given up hope of turning a profit in the second quarter after its figures were scuppered by a poor performance in EMEA.
The distributor's preliminary results for the quarter ending July 31 show net sales of $4.94bn, compared to the $4.95bn to $5.1bn it had predicted. Last year it reported sales of $4.8bn.
Net income, excluding restructuring and consulting charges related to EMEA and other charges, is forecast to be "near breakeven", a far cry from the previously forecast profit of $17m to $20m, excluding charges.
The figures were knocked off course because of lower than forecast sales in EMEA, and lower than expected gross margin, principally (presumably not exclusively) in that troublesome EMEA region.
The numbers were further strained because its original forecast included a 38 per cent effective tax rate, but because of the decline in EMEA income, its effective tax rate is now forecast to be 80 per cent or more.
Tech Data warned its numbers could be further dented by impairment charges for goodwill and/or an increase in the valuation allowance for deferred tax assets because of the decline in EMEA. These could be "substantial" it warned.
Chairman and CEO Steve Raymund said the Americas operation had performed to forecast in a tough market, but "It will undoubtedly take longer than originally anticipated to improve our operating performance in EMEA."
Earlier this month, Ingram Micro also reported a softening EMEA market, but said it managed to meet its forecasts by making the best of other markets. ®
Sponsored: Minds Mastering Machines - Call for papers now open