Microsoft predicts 10-year road to online riches
Stop waving your wand at us!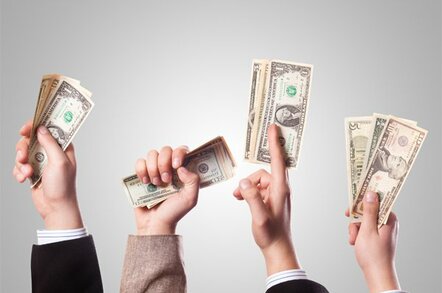 Craig Mundie has said Microsoft is not slow in tackling new markets and that its bets will pay out in around a decade's time.
Microsoft's chief research and strategy officer has echoed comments he made last week that it took 10 years to perfect Windows to the point where it out sold MS-DOS and 10 years before Excel became the industry's best selling spreadsheet. According to Mundie, you should expect nothing less from Microsoft's recent investments in search and online services, and put the whole idea of change at "internet speed" out of your head.
"I think it's just crazy you can wave your wand overnight and some how create another company, or half of a company or quarter of a company, the size of Microsoft," Mundie told the FT.
He continued, saying you have to "separate whether the company [Microsoft] is PC-centric in its strategy and investment, or whether just PC-dominated in its revenue." That goes out to all those financial analysts who'd prefer to see money going into Microsoft's core businesses or at least have the flagship Windows product ship on time. The FT also has Mundie trying to re-assure investors by saying Microsoft has a "potential" leadership product in "every category."
In related news, entrepreneur and former Gartner analyst Vinnie Mirchandani noted Microsoft would spend less on investments in new markets than on its recent share buyback scheme. Microsoft plans to pump $2bn more than expected into new activities like internet search and advertising during fiscal 2007. Microsoft's annual R&D for the current year is now pegged at $6.2bn.
That compares to the $40bn stock buyback Microsoft announced at the end of its fourth fiscal quarter. Microsoft plans to buy $20bn through a tender offer during August and snap up the rest through a five-year share repurchase plan.®
Sponsored: Minds Mastering Machines - Call for papers now open