Plantronics brings on latest Bluetooth audio kit
Wireless stereo
Headset specialist Plantronics has unveiled its autumn collection of Bluetooth earphones and mics, including an iPod Shuffle-like dongle designed to provide wireless stereo audio in a way that's still phone friendly.
The dongle - Plantronics calls it a "pod", ho-ho - is the Pulsar 260. It's got its own volume and track skip buttons which control the music source over Bluetooth using Audio/Video Remote Control Profile (AVRCP) technology. The stereo audio comes via Advanced Audio Distribution Profile (A2DP).

The 260 includes a set of in-the-ear 'phones whose cord-style cable holds a mic. When a call comes in, the music stream is put on pause automatically - the user can take the call by pressing the button on the mic.
Plantronics also unveiled the Pulsar 590E, a foldable set of Bluetooth cans with a compact integrated mic boom. The company said the 'phones deliver up to 12 hours' talk time and ten hours' listening time
The Plantronics Discovery 655 and the Explorer 330 are traditional Bluetooth headsets, the former pitched at the high end of the market, the latter, with its over-the-ear clip, further down. The 9g 655 incorporates a DSP chip for "crystal clear sound", Plantronics claimed. Its built-in battery is good for 3.5 hours of talking, or 80 hours on stand-by. You can boost the talk time to ten hours with the optional plug-on AAA battery-equipped charger.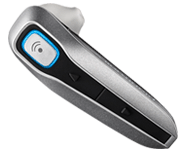 The 330 offers eight hours' talk time and runs for 250 hours on stand-by. It's a Bluetooth 1.1 device - the 655 is a version 2.0 product, as is the Pulsar 590E.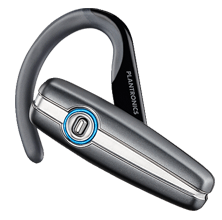 The Discovery 655 will costs $150/£69, while the Explorer 330 is priced at $80/£49.
The 590E costs $140/£70. The Pulsar 260 will retail for around £50. Both are due to go on sale in September, while the Discover 655 and Explorer 330 are due to go on sale later in the autumn, Plantronics said. ®
Sponsored: Minds Mastering Machines - Call for papers now open