Memorex readies handheld iPod videoscreen
iFlip waves farewell to portable DVD players?
Memorex is preparing an iPod accessory that converts the diminutive digital music player into one of those portable DVD display machines - minus the optical drive, of course. Dubbed the iFlip, the unit connects a stowed video-capable iPod to an 8.4in, 480 x 234 widescreen LCD.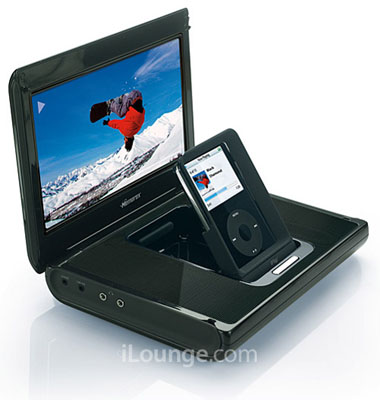 Memorex officially leaked details and pics of the product to iPod-accessory website iLounge. The iFlip has its own battery and a pair of built-in speakers, though you can also use the headphone sockets - Memorex is including two for shared listening. It also has an s-video port for a TV connection.
Unsurprisingly, the iFlip will ship in black and white versions when it comes to market in September. It's expected to retail for around $200. ®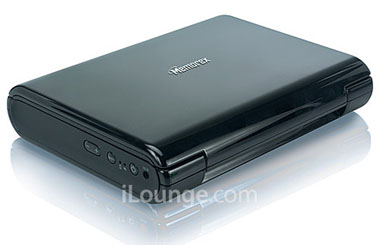 Related reviews
i-Steroid 2 valve amplifier and speakers
Griffin TuneFlex in-car iPod Nano holder
Griffin TuneBuds iPod lanyard-earphone combo
Shure E3g sound-isolating earphones
Logitech Wireless Headphones for iPod
Sonnet iPod battery replacement pack
Sponsored: Minds Mastering Machines - Call for papers now open