Intel Core 2 Duo vs AMD Athlon 64 FX-62
Ding! Ding! Round One...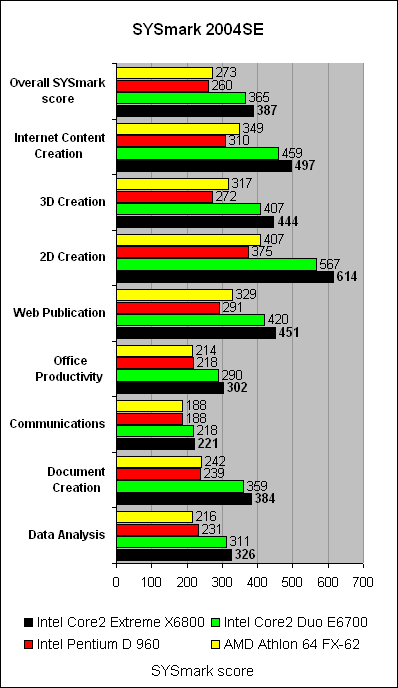 Sadly, we can't run any of the 3D results as the graphics cards would have too much of an impact here. However, we will return to this as soon as AMD has a processor for us to do some additional testing with. Watch this space...