The life and times of Bill Hewlett and Dave Packard
In photos
HP built up an almost magical reputation during the 1950s and 1960s. The company is credited with inventing the office cubicle, for example, so that workers could exchange ideas and move around the office. (Of course, this turned out to be more of a curse than a blessing for most.) In addition, Hewlett and Packard would push for policies such as leaving equipment lockers open so that workers could fiddle with experiments after hours or on weekends. They also continued to dish out generous compensation and tried to keep in contact with all employees by holding events such as BBQs where Hewlett and Packard would serve as grillmasters.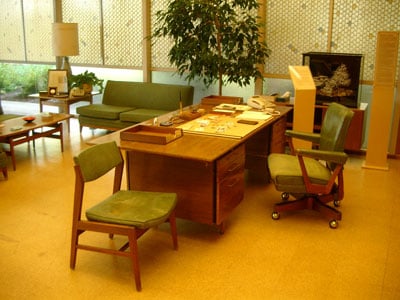 Hewlett's Desk
Hewlett and Packard championed the notion of an "open door policy" as well, where workers could come in at any time and voice their opinions. When it was suggested that this practice could lead to things being taken from the executives' offices, Hewlett decided to leave some cash on his desk to see if anyone grabbed it. No one did. Over the years, workers started leaving their own money on the desk, and HP donates the money to charity.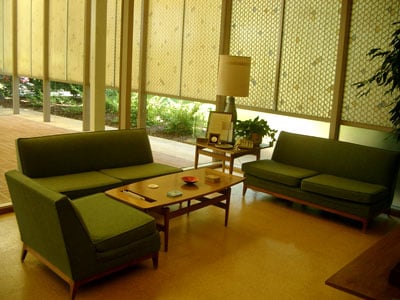 Hewlett's sitting area
Throughout the history of HP, Hewlett and Packard would swap top dog responsibilities depending on the circumstances of the moment. Packard, for example, ran the company when Hewlett went to the Army, and Hewlett ran the company when Packard left in 1969 to serve as US deputy secretary of defense. When together at HP, the two executives adopted a two-a-box style of management where their offices were connected. They could even see each other when seated at their desks by looking through the passageway created when the doors to the executive washroom were open.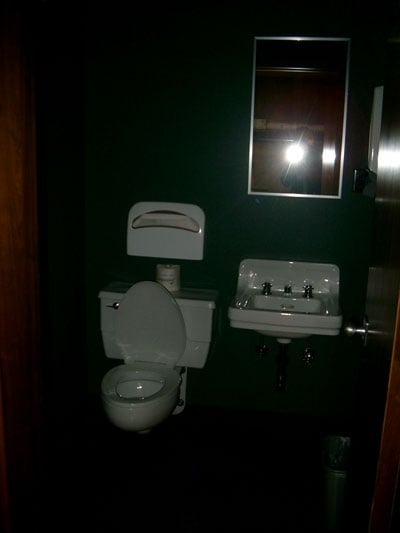 The no frills executive bathroom
Both men also shared a view of a Japanese-style garden outside of their offices.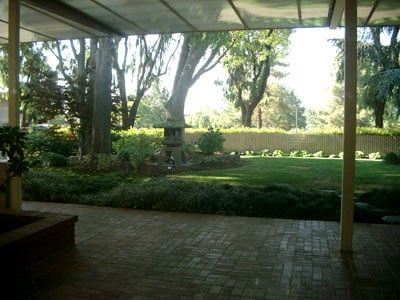 The HP Garden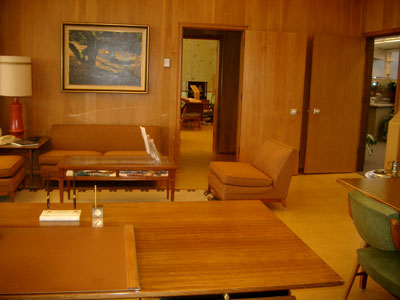 View from Packard's desk to Hewlett's desk
In many ways, it would be impossible for HP's current CEO to manage the company as Hewlett and Packard had intended. The co-founders found it difficult to maintain the personal, small company feel that HP cherished as it expanded around the world and gobbled up smaller firms. The impersonal nature of HP has only grown since the founders left with the company swelling in size.
This little walk down memory lane helps take us back to a time when a smaller HP was Silicon Valley's prime example of what a technology powerhouse in this region could and should look like. A number of Stanford graduates and employees have taken their own cracks at this vision since, including executives from Sun Microsystems, Cisco Systems, SGI, Yahoo!, and Google.
Without question, Hewlett and Packard set a high standard for others to follow. Even if HP didn't dabble much in silicon for its first decades, it did help Silicon Valley thrive.
(And not to leave the Compaq crew out. We have a charming song from the glory days.) ®
Sponsored: Minds Mastering Machines - Call for papers now open