Microsoft's iPod killer - first photos
Zune goes retro?
No sooner had Microsoft confirmed the existence of its "iPod-killer", Zune, than photos have begun to appear.
Or, more accurately, the first savage parodies.
Charles Eicher offers this as a clue to how the team may be thinking, with the cute photo on the right.
Behold, the iBob.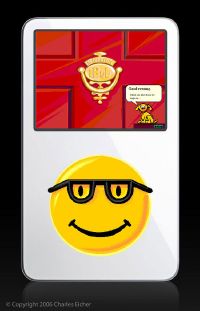 And clearly drawing on the same wellspring of inspiration, the Head Lemur suggests these expansion options.
But stranger things have happened. Microsoft has revived the animation from its most famous flop before. Microsoft Bob was a infantilised user interface. It was exhumed in Windows XP to give users something to do while the system undertook a search query.
Can you do better than Charles or Dave? Let us know.
Meanwhile, and no less bizarre, is the first official Zune site, "Coming Zune".
Yes, Microsoft has begun drumming up interest for the music player with one of those cryptic sites that gets people really excited, until they see what the product is actually like. It's called "buzz marketing", apparently, because "buzz" is the noise a potential buyer makes after being crushingly disappointed (as we understand it, which is not very well.)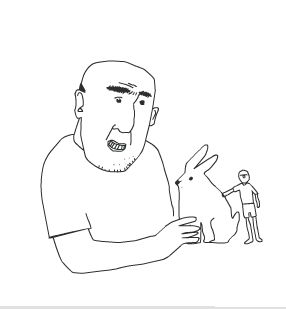 This one features a cartoon of a pet-strangler befriending a small person.
A suitable caption is left as an exercise for the reader. ®
Sponsored: Minds Mastering Machines - Call for papers now open