Brocade is just the beginning - warns SEC chief
Valley to feel 'full weight' of the Feds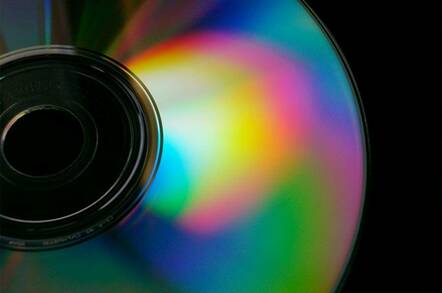 The feds have put Silicon Valley on notice: there'd better be a damn good reason for putting the wrong date on share allocations and then hiding options from Wall Street, otherwise you're in big trouble - the kind of trouble that lands a man in jail for 20 years and costs him $5m.
Officials from the FBI and Securities and Exchange Commission took the unusual step on Thursday of jointly announcing separate criminal and civil charges against three former senior Brocade Communications executives for securities violations covering $1bn worth of stock options awards.
These are the first charges brought in a national investigation involving 80 public companies, of which a "fair number" are based in Silicon Valley, the SEC said, with many believed to be in high-tech.
The Brocade trio face 20 years in jail and a $5m fine each. It is not clear what, if anything, will happen to hundreds of Brocade employees who received the options. The FBI is prosecuting former chief executive Gregory Reyes and ex-vice president of human resources Stephanie Jensen, while former chief financial officer Antonio Canova gets a civil action from the SEC for complicity.
Hosting a packed press conference in San Francisco, investigators - sporting sharp suits, square jaws and poker faces - warned more prosecutions will follow. They refused to say which companies or individuals are next.
That's bad news for a Valley whose corporate culture was out of control in the late 1990s and early 2000s, the period covered by the Brocade indictment. Stock options were commonly seen by many as the best way to win and retain talent in an intensively competitive, bubble-fuelled dot-com environment.
According to the SEC and FBI, backdating of shares to lure and retain employees became a way of life at Brocade. Reyes acted as a "one man" compensation committee - having been granted sole authority by the board - to award shares from the date Brocade went public in 1999. Jensen supported this by instituting a system that allowed Reyes to easily tack back and find low points in the company's share performance. The scheme allegedly went as far to be formalized in an HR e-mail memo and to include the falsification of employee hiring documents.
The FBI and SEC said they are now taking a tough, and united, stand to help restore the public's loss of confidence in the marketplace. Misallocation of shares in Brocade deceived investors and the public, and meant Brocade sought to gain unfair advantage over the competition, by back dating the company's shares to a period when the price was low and then hiding the expenses that were incurred, they argued.
The resulting re-stating of expenses has wiped at least a billion dollars off Brocade's earnings between 1999 and 2004. The SEC expects billions more to be written off as other companies implicated in the growing scandal also restate their figures.
SEC chairman Chris Cox said the SEC and FBI planned to stamp out back dating of share options. He went on: "Legislative structure prevents [our] coordinating cases... [but] we want to co-ordinate our announcements to show the full weight of the government is going into this."
Linda Thomsen, SEC director of division of enforcement, added: "This case [Brocade] will not be the last. Teams of attorneys in the SEC are actively pursuing dozens of investigations." Those under investigation span small and large capital companies plus members of the S&P 500, she said.
Kevin Ryan, US attorney for the northern district of California, went on to make it clear that the statute of limitations under the Sarbanes Oxley Act - designed to eradicate the last bout of fiscal criminality by executives in corporate America - would not stand in the way of either investigation or prosecution. SOX limits action to two years from the date of discovery and five years from the event. In certain cases, it is thought options were granted more than five years ago, as the dot-com boom kicked off in the late 1990s, making legal action impossible.
"We are on this and a statute of limitations is not going to deter us from aggressively prosecuting," Ryan warned.®
Sponsored: Minds Mastering Machines - Call for papers now open