HP finally gets its own vision and can sell it too
'We learned'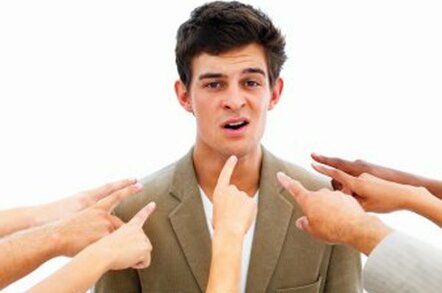 Analysis It used to take HP about two days, ten executives and 20,000 words to near a coherent explanation of the Adaptive Enterprise. Thankfully, the company has put that ugly past behind it and can now describe its overarching strategy in a quick, palatable fashion.
The Adaptive Enterprise came to life under former CEO Carly Fiorina. At the most basic level, it stood as HP's catch all phrase to distinguish its sales approach from that of IBM, primarily, and also the likes of Sun Microsystems, Dell and EMC. Under the Adaptive Enterprise, customers were meant to sling around technology resources with ease. Applications would magically make their way to powerful servers when they sensed increased demand, storage systems would configure themselves into one, giant array, and robots would hover over your raised floor, blowing on boxes to keep them cool.
This vision - because that's all it was - culminated with the Utility Data Center package, which was a bunch of hardware and software wrapped in Fiorina's vague hokum.
HP has since scrapped the Utility Data Center idea and has something quite different to ship to customers these days.
"We learned," said Lin Nease, HP's director of technology strategy for servers and storage, during a meeting today with reporters at the company's headquarters.
Rather than selling customers a massive data center of the future, HP wants to ship smaller bits and pieces now, and then refine those components over time. The idea here is to add intelligence to your data center where appropriate with the hopes that you'll eventually craft a cheaper system that requires less space and less management.
Like any vendor, HP still coats its sales pitch with mounds of buzzwords and piles of ambiguity. But that's not to say there isn't something concrete lurking underneath the marketing goo.
The major premise that HP is working off comes from data that says the average customer spends about 90 per cent of its technology funds on maintenance, migrations, updates and other operational functions. That leaves only about 10 per cent of a company's budget to spend on new technology projects.
HP plans to improve that ratio by focusing on six areas - services, power and cooling, management, security, virtualization and automation. Spending too much time on HP's broad ambitions with each of these elements wouldn't do much good, so let's try and peg a couple of specifics.
Sponsored: Minds Mastering Machines - Call for papers now open