Apple and Juniper results overshadowed by SEC
Warnings and postponements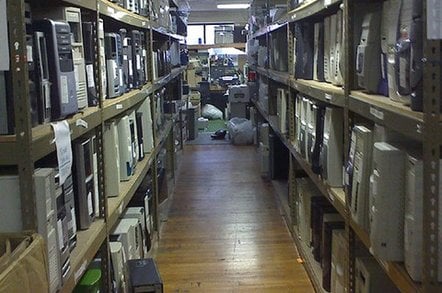 The shadow of an SEC probe into irregular share allocations by public companies loomed over both Apple Computer and Juniper Networks Wednesday, as they reported their latest financial results.
Juniper delayed reporting a second quarter profit and filing its 10-K after an internal investigation found discrepancies between share awards and their recorded allocation dates.
The company expects to incur additional non-cash charges for the allocations, but is not yet able to determine what that amount will be. Additionally, Juniper said it was not in a position to say whether it would be forced to re-state earnings.
The network infrastructure provider said it would not file its second-quarter report until after the completion of the full investigation. During its scheduled conference call with Wall St analysts, Juniper said it was not yet able to determine when irregular share options had been awarded.
Over to Apple, who has found irregular stock option grants were made between 1997 and 2001. While Apple said the irregularities identified are unlikely to force an adjustment of its results, this could change pending the discovery of additional irregularities. An independent counsel has been hired by Apple's outside directors to investigate allocations.
"If additional irregularities are identified by the independent investigation, a material adjustment to the financial information could be required," Apple warned.
The statement came as Apple announced third-quarter net income jumped 48 per cent while revenue increased 24 per cent, and the company projected fourth quarter revenue to come in between $4.5bn and $4.6bn.®
Sponsored: Minds Mastering Machines - Call for papers now open