California to sue DRAM makers over price-fixing claims
Will file lawsuit with 33 other states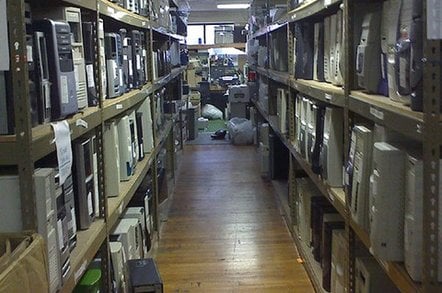 Seven of the world's biggest memory makers today face an antitrust lawsuit from 34 US Attorneys General who claim the companies conspired "to fix DRAM chip prices, artificially restrain supply, allocate among themselves the production of DRAM chips and markets for the chips, and rig bids for DRAM chip contracts" between January 1998 and June 2002.
The lawsuit will be filed in the US District Court for Northern California by the state's Attorney General, Bill Lockyer, who anounced the plan yesterday. The defendants include Hynix, Infineon, Micron, Nanya, Elpida, NEC and Mosel Vitelic. The world's biggest memory maker, Samsung, is not on the list, it seems.
Samsung was one of the subjects of the US Department of Justice's investigation, conducted in 2002 and 2003, into DRAM price-fixing allegations. In September 2004, Infineon pleaded guilty to DoJ charges that it conspired to set memory prices, and since then, Elpida, Hynix and Samsung have likewise pleaded guilty and paid punitive fines. Micron admitted a number of its executives had been involved, but denied the company itself was to blame. It traded co-operation with the DoJ for freedom from criminal sanctions and fines.
In May this year, Samsung, Hynix and Infineon agreed to pay $160m to settle a class-action lawsuit brought by individuals who claimed they were financially harmed by the alleged (in this case) conspiracy - in the civil suit, the three firms admitted no wrongdoing.
The DoJ's charges centred on the period April 1999 to June 2002, whereas the 34 states' action extends back to early 1998. Lockyer said the lawsuit seeks "compensation" for the alleged conspiracy's consumer, governmental and educational "victims". ®
Sponsored: Minds Mastering Machines - Call for papers now open