Toshiba delays HD DVD recorder debut
RD-A1 release put back
Toshiba has put back the Japanese release of its RD-A1 HD DVD recorder by two weeks, the company said today, in a public apology for having to reschedule the shipment and customer "annoyance" arising from the delay.
However, Toshiba didn't say why it was delaying the device's launch, but it looks like it's had production problems of some sort, the company's announcement hinted.
Toshiba unveiled the RD-A1 on 22 June. Then, it promised the product would ship on 14 July. Now, the machine will not appear in Japan's electronics shops until 27 July.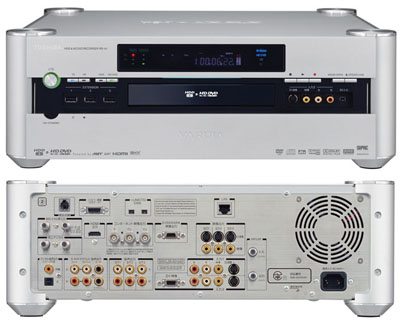 The RD-A1 not only incorporates an HD DVD drive capable of handling both single- and dual-layer recordable and rewriteable media, but also 1TB of hard disk storage and PVR functionality.
The RD-A1 doesn't come cheap - Toshiba expects it to retail for around ¥398,000 ($3,467/£1,880/€2,746). It's physically no lightweight either, registering 15.2kg on the scales and measuring 45.7 x 40.8 x 15.9cm. ®
Sponsored: Application managers: What's keeping you up at night?